Environmental

benefits

Natural gas offers Australians a low-emission alternative to electricity generated from coal. Gas hot water systems provide instant hot water, with up to 83% less carbon emissions than electric hot water systems. This figure is on a par with the emissions produced by an energy system using 50% renewable energy and 50% coal electricity.

Natural gas also provides a low carbon solution, even when the sun isn't shining. Using natural gas for household energy means that energy generated by solar panels and other renewable sources can be exported back to the grid. A combination of solar panels and gas appliances is the most practical and cost-effective way for households to achieve the lowest carbon emissions.

At the 2015 Paris Climate Change conference, Australia confirmed its target of reducing emissions to 26-28 per cent of 2005 levels by 2030. In the longer term, aspirational targets of net zero emissions by 2050 have been suggested by government and research organisations.

To meet these targets, a significant shift in Australia's energy supply will be required, moving away from coal fired electricity generation to a mix of high efficiency thermal energy generation and renewable energy sources.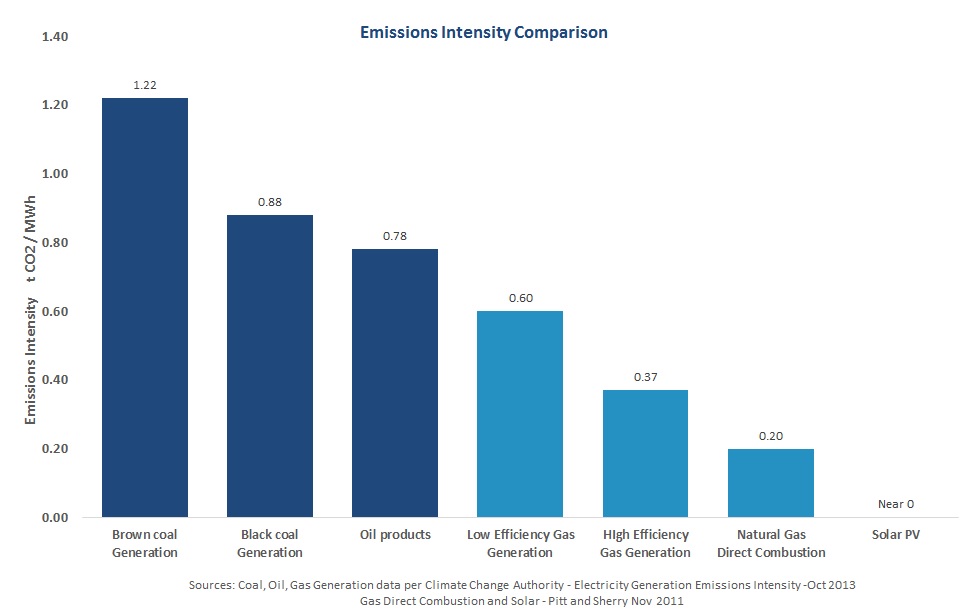 Natural gas can help deliver significant emissions reductions, using technology and infrastructure that is already in place for large scale electricity generation, commercial and industrial applications, and within you home.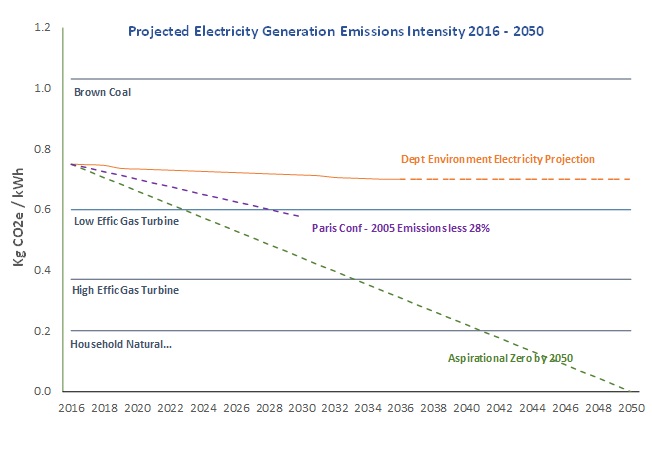 Emissions from high efficiency gas turbine electricity generators are nearly 70% lower than the brown coal power stations that produced 19% of Australia's electricity in 2014, or 57% less than the black coal power stations that produced 43% of Australia's electricity, with no loss in stable base load generation.
In your home, using natural gas appliances for your heating, hot water and cooking are even more efficient, with emissions 83% lower than brown coal. (Source: Dept of Environment National Greenhouse Accounts Factors Aug 2015)
Natural Gas is a low carbon fuel, offering the equivalent emissions to having ~50% renewable electricity generation.