Please note: the information on this page relates to AGN's 2020 Natural Gas Rebate Campaign. This campaign has now closed. Only claims meeting the Terms and Conditions of AGN's 2021 Natural Gas Rebate Campaign will be accepted. For more information about the current offers, go here or call AGN's Promotions Team on 1300 001 001 (Option 7).
$500 rebate for natural gas hot water
Want reliable, temperature-controlled hot water at your fingertips? Install a dedicated natural gas hot water system as part of your new gas connection and claim a $500 hot water rebate.
Other Terms and Conditions apply (read below), existing home new connection customers only.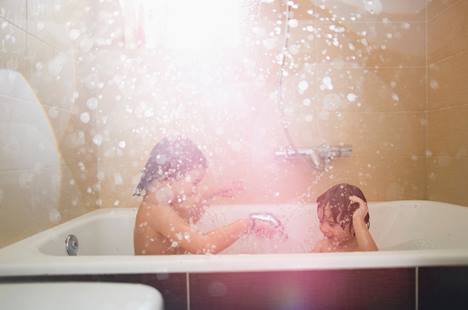 Key Terms and Conditions
Promotion period: 1 January 2020 to 13 December 2020 (if the appliance is installed at a new connection property).

The hot water appliance must be fuelled only by natural gas to qualify for the $500 hot water rebate rate. Gas-boosted solar hot water systems qualify only for a $100 rebate.

Offer applies only to eligible hot water systems installed in existing build properties connected to the gas distribution network owned by Australian Gas Networks (AGN). Use this postcode list to check if your property is eligible.

Rebate is only payable if the hot water system is a new installation, not a replacement of a previous natural gas hot water system.

Limit 1 x $500 hot water rebate payable per metered property. Additional natural gas hot water units will qualify for a $100 appliance rebate instead.
How to Claim
Rebates can be claimed in one of two ways.
Option 1. You can either choose a participating rebate supplier, who will be able to complete the natural gas work you require (including supply and/or installation of your natural gas appliance/s) and manage the rebate claim for you. Under this option, you'll receive your rebate either as a discount from price or as a refund after your rebate supplier has received payment from AGN. Use this directory to find rebate suppliers closest to your area.
Option 2. Alternatively, you can claim direct from AGN direct, once appliance installation is complete. To make a claim direct, just use our cashback website - found here. To submit a cashback claim, you'll need to provide a copy of the Gas Certificate of Compliance, as well as any invoices/receipts relating to appliance purchase and installation. Once your claim is approved, you'll receive your rebate as a cashback direct to your nominated bank account.
Questions? Contact our Natural Gas Marketing Team on 1300 001 001 (Option 7).