It can be hard being optimistic about the energy sector amid the gloomy headlines, heated discourse, and myriad of opinions.
But look hard enough and you'll find plenty of hardworking folk undertaking plenty of exciting renewable energy projects. Some of these projects are already making a difference to reducing emissions, others have the potential to be real game changers.
Here, we shine the spotlight on just a few of the many exciting new renewable gas projects going on right now in Australia.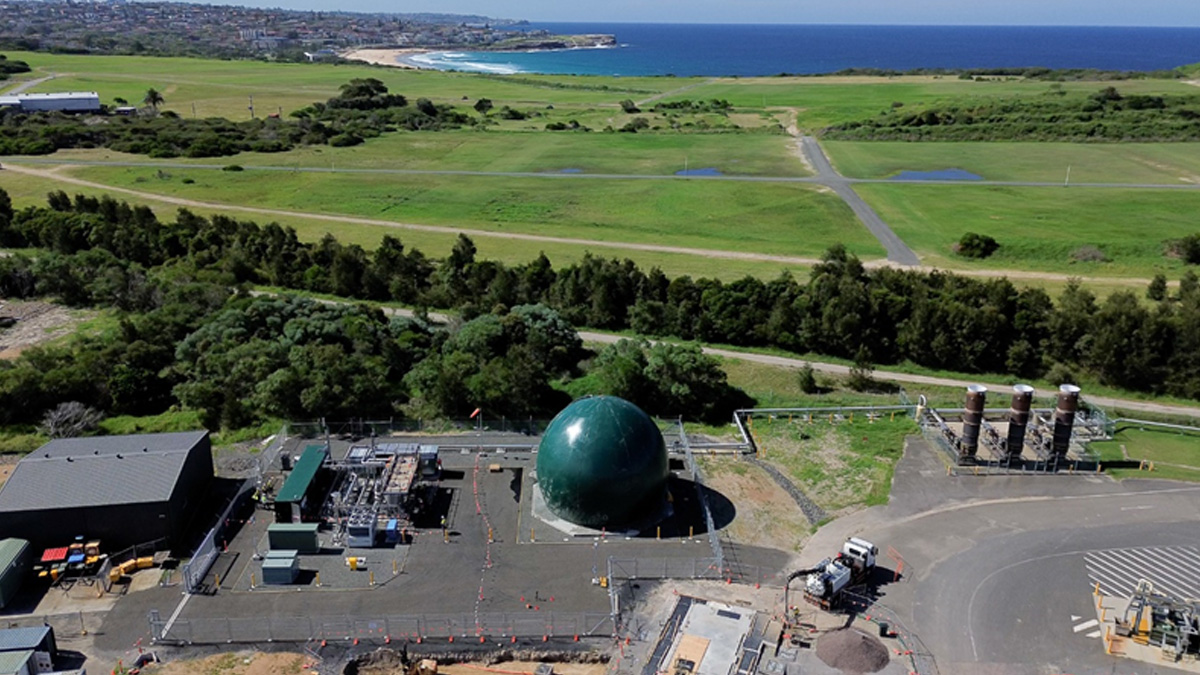 Jemena's Malabar biomethane project
In 2023, the Malabar Biomethane Project became the first demonstration project in Australia to produce biomethane and blend it with natural gas into Jemena's New South Wales gas distribution network.
Biomethane is a renewable gas that is created when biogas - produced from the degradation of organic material (food and organic wastes, animal by-products, and waste processing) - is processed to produce biomethane a direct carbon-neutral replacement for natural gas. This is then blended into the existing gas distribution network and used in household appliances just like natural gas.
Biomethane has been harnessed by many countries for decades, including Germany, Sweden, France, the UK and the US. In Denmark, for example, biomethane supplied more than 25% of gas demand in 2021. So, it's no surprise that Jemena, and others, are investing in developing Australia's biomethane sector and taking significant steps forward.
The Malabar project has an initial capacity of 95 terajoules of renewable gas per annum. This is equivalent to the average annual gas usage of 6,300 NSW homes.
Australian Gas Infrastructure Group is actively working with biogas to biomethane producers around our networks to support the blending of carbon-neutral biomethane into our networks.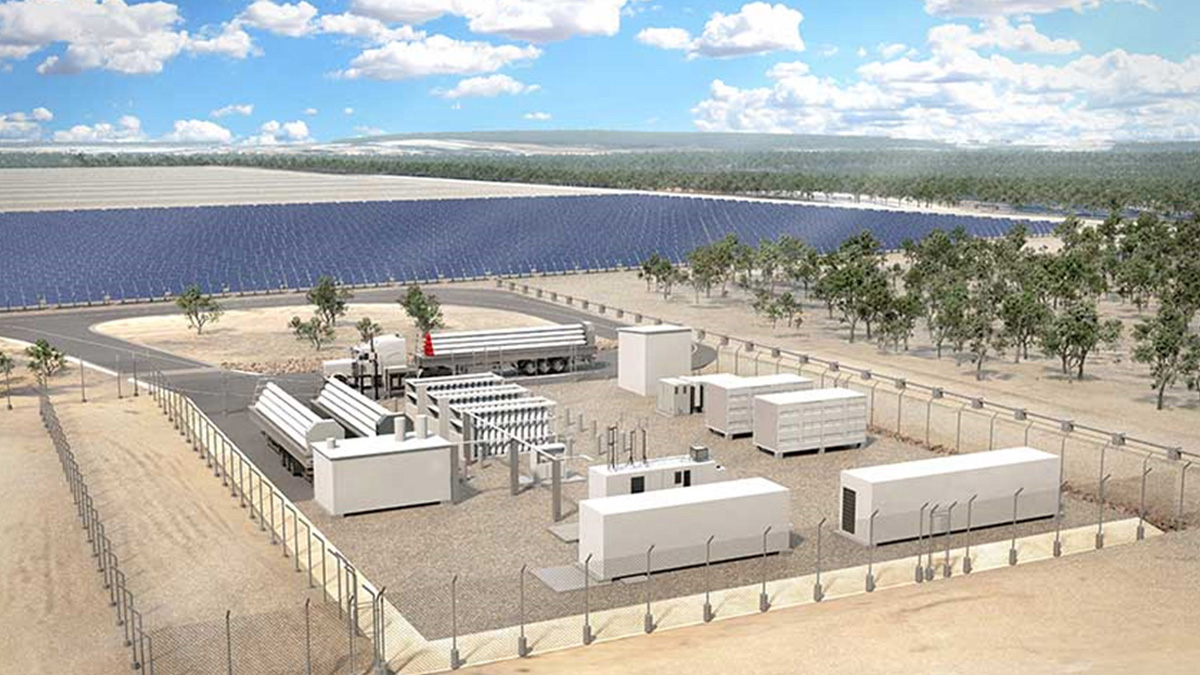 Kogan's renewable hydrogen demonstration plant project
Many experts and industry leaders advocate renewable green hydrogen as a crucial step in reducing our carbon emissions. This includes Bill Gates, who advocates for a faster adoption of hydrogen to avoid a climate disaster.
Given the importance of renewable green hydrogen within our renewable energy mix, it is no surprise that there are hundreds of renewable hydrogen projects currently going on in Australia (see a comprehensive list on the Australian Renewable Energy Agency website).
The Kogan Renewable Hydrogen Demonstration Plant in Queensland is one such project. In a joint venture between CS Energy and Senex Energy, this project involves building a hydrogen production facility next to CS Energy's Kogan Creek Power Station.
The project includes the co-location of a solar farm, battery, hydrogen electrolyser, hydrogen fuel cell, hydrogen storage and loading facility.
With this holistic infrastructure, the demonstration plant's hydrogen electrolyser will only be powered by solar energy, making it a directly renewable powered hydrogen project.
ENGIE's renewable hydrogen project
ENGIE will build one of the world's first industrial-scale renewable hydrogen projects in the Pilbara region of Western Australia.
The project includes a 10-megawatt (MW) electrolyser to produce renewable hydrogen, an 18 MW solar PV system to power the electrolyser, and an 8 MW / 5 MWh lithium-ion battery.
Once completed, the electrolyser will be one of the largest in Australia, with the plant aiming to produce up to 640 tonnes of renewable hydrogen a year.
The plant will be built adjacent to Yara Australia's world-scale ammonia production facility, so that much of the renewable hydrogen can be used at the facility to decarbonise their operations.
Yara Australia is a unit of Norway's Yara International, the world's leading crop nutrition company. The Yara facility will be the first established operational facility in Western Australia to receive and use green hydrogen molecules to produce clean ammonia.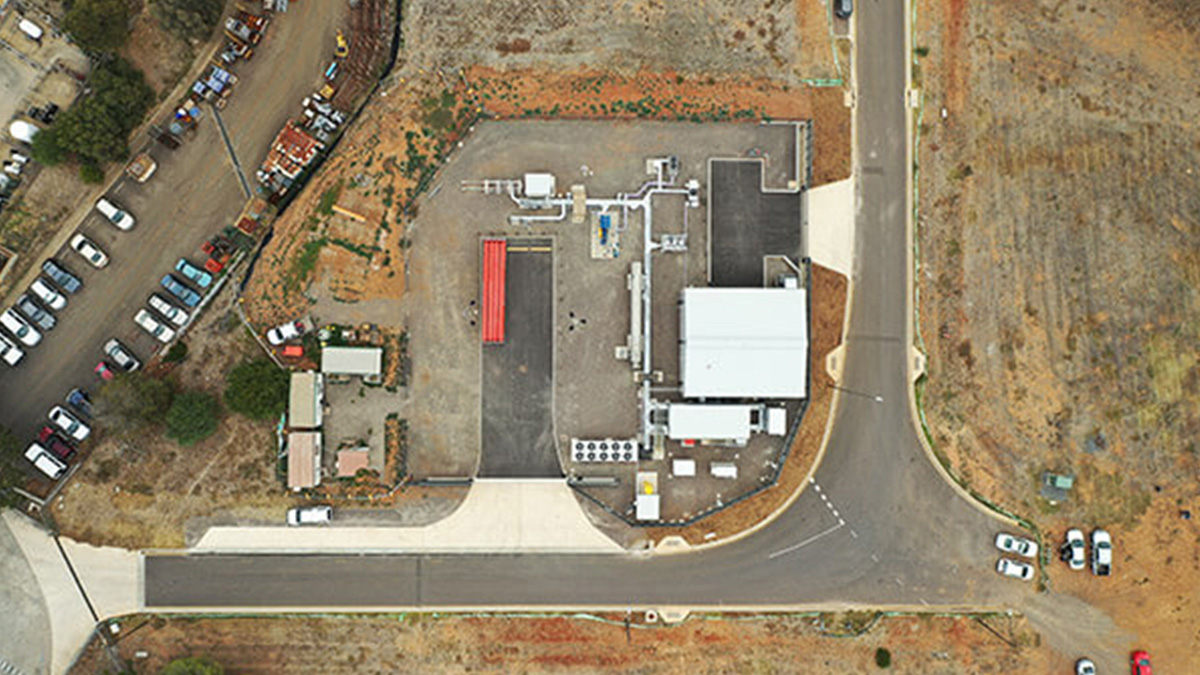 Our own renewable hydrogen projects
We are working on several renewable hydrogen projects ourselves:
As each one of these projects progresses, we get closer to decarbonising and realising our ambitious net zero targets.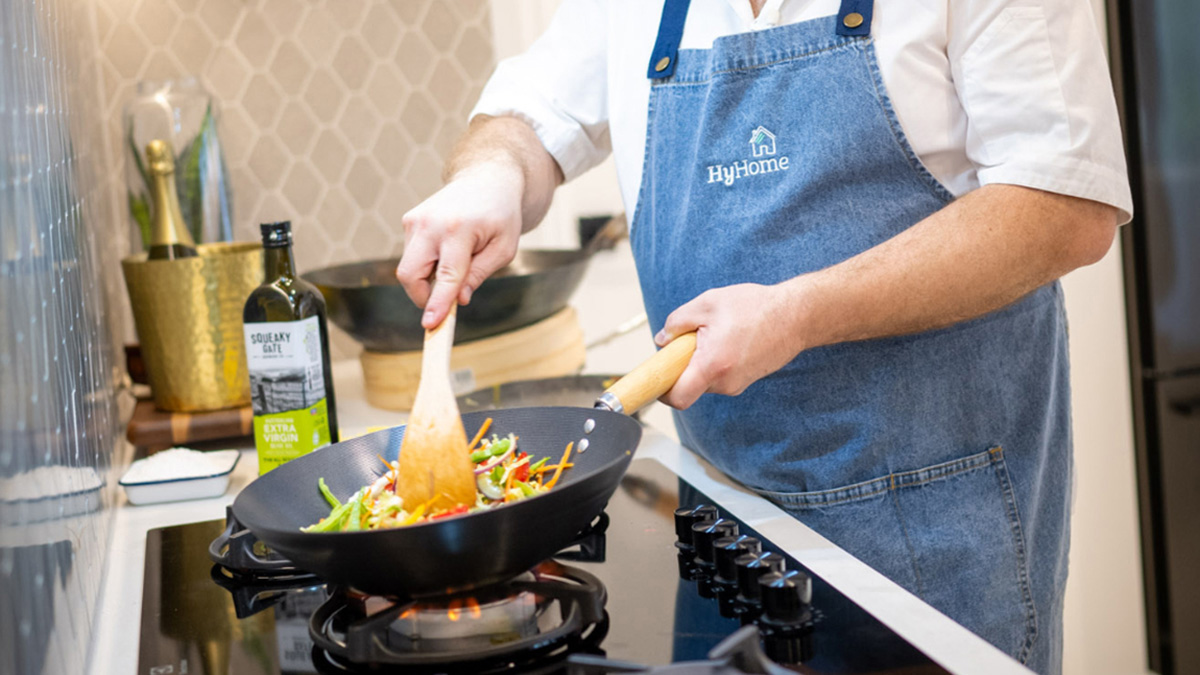 Hydrogen-ready appliances
With all these exciting renewable hydrogen projects making big strides towards reducing our carbon emissions, it will be crucial for gas appliance producers to make appliances for hydrogen to be rolled out effectively and in a timely manner.
The great news is that many of these gas appliance manufacturers are on the same page. They too see the potential and importance of renewable hydrogen and are already developing hydrogen-ready appliances that could be installed on natural gas and easily converted to operate on 100% hydrogen as it becomes available.
In recent times, Australia's largest air conditioning and ducted gas heating manufacturer Seeley International has thrown its support behind renewable hydrogen. As a result, it is currently developing hydrogen-ready ducted gas heaters and other appliances.
Rinnai Australia, which has been providing Australians with appliances that offer comfort, convenience and reliability for over 50 years, recently launched its 100% hydrogen continuous flow domestic hot water service in Australia. Even better, it has been designed specifically for our conditions and marks another key step on the journey to decarbonise gas.
Our HyHome project features Electrolux's 100% hydrogen stovetop - a revolutionary cooking technology that epitomises luxury and sophistication.
These are just a few examples. Many gas appliance manufacturers are already investing heavily or are likely to follow suit before long.
The fact that there are manufacturers exploring hydrogen-ready appliances, coupled with the multitude of innovative renewable hydrogen and biomethane projects, illustrates how renewable gas is poised to become an important part of our future energy mix.
Renewable gas via green hydrogen and biomethane is no longer a pipe dream. Pioneering projects are live and working, and AGN is proud to be part of this exciting change as it happens.