Home
AGN is a longstanding owner of gas infrastructure in Albury and Wodonga, and throughout Victoria and regional areas of New South Wales.
These border cities are ideally located to become a hydrogen hub and form the next step in our renewable gas journey where we begin to decarbonise two of Australia's biggest gas networks.
Pending regulatory, planning and funding approvals, Hydrogen Park Murray Valley (HyP Murray Valley) would become Australia's largest renewable hydrogen production facility.
A joint venture between AGN and ENGIE , HyP Murray Valley would deliver up to 10% blended renewable gas to all residential, commercial and industrial gas customers across Albury and Wodonga.
Our renewable hydrogen production facility is proposed to be located at the corner of Old Barnawartha Road and Bidstrup Road, Wodonga, alongside the West Wodonga Wastewater Treatment Plant. The site is about 7km from the Wodonga CBD and 2.7km from the suburban fringe.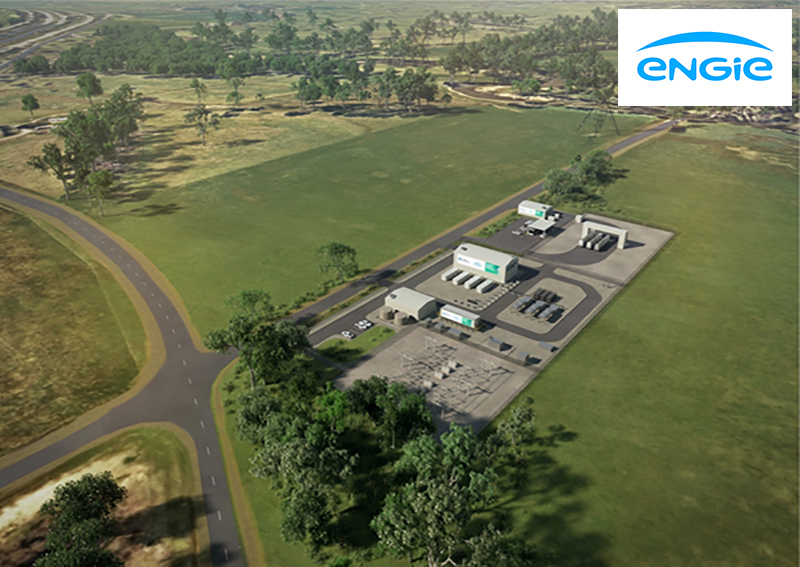 Here we will use renewable electricity and water (potentially recycled) from North East Water to produce renewable hydrogen using a process called electrolysis.
The renewable hydrogen will then be blended into the existing gas distribution network to deliver up to a 10% (by volume) renewable gas blend to approximately 40,000 residential and commercial gas connections and 20 industrial customers in Albury and Wodonga.
HyP Murray Valley will be a significant low carbon innovation for Australia, and has received up to $32.1 million in funding from the Australian Renewable Energy Agency.
We are currently seeking planning approvals for the project from the City of Wodonga.
Pending regulatory approvals, construction is targeted for 2022 with renewable gas supplied to customers by early 2024.
Hydrogen Park Murray Valley timeline

How is renewable hydrogen produced?
Hydrogen is the most abundant molecule in the universe, however it's not freely available - it must be separated from other elements.
HyP Murray Valley will use renewable electricity and (potentially recycled) water to produce hydrogen, which will then be blended with natural gas, creating up to a 10% renewable gas blend.
The blended gas will be distributed to all homes and businesses using the existing natural gas distribution network in Albury and Wodonga.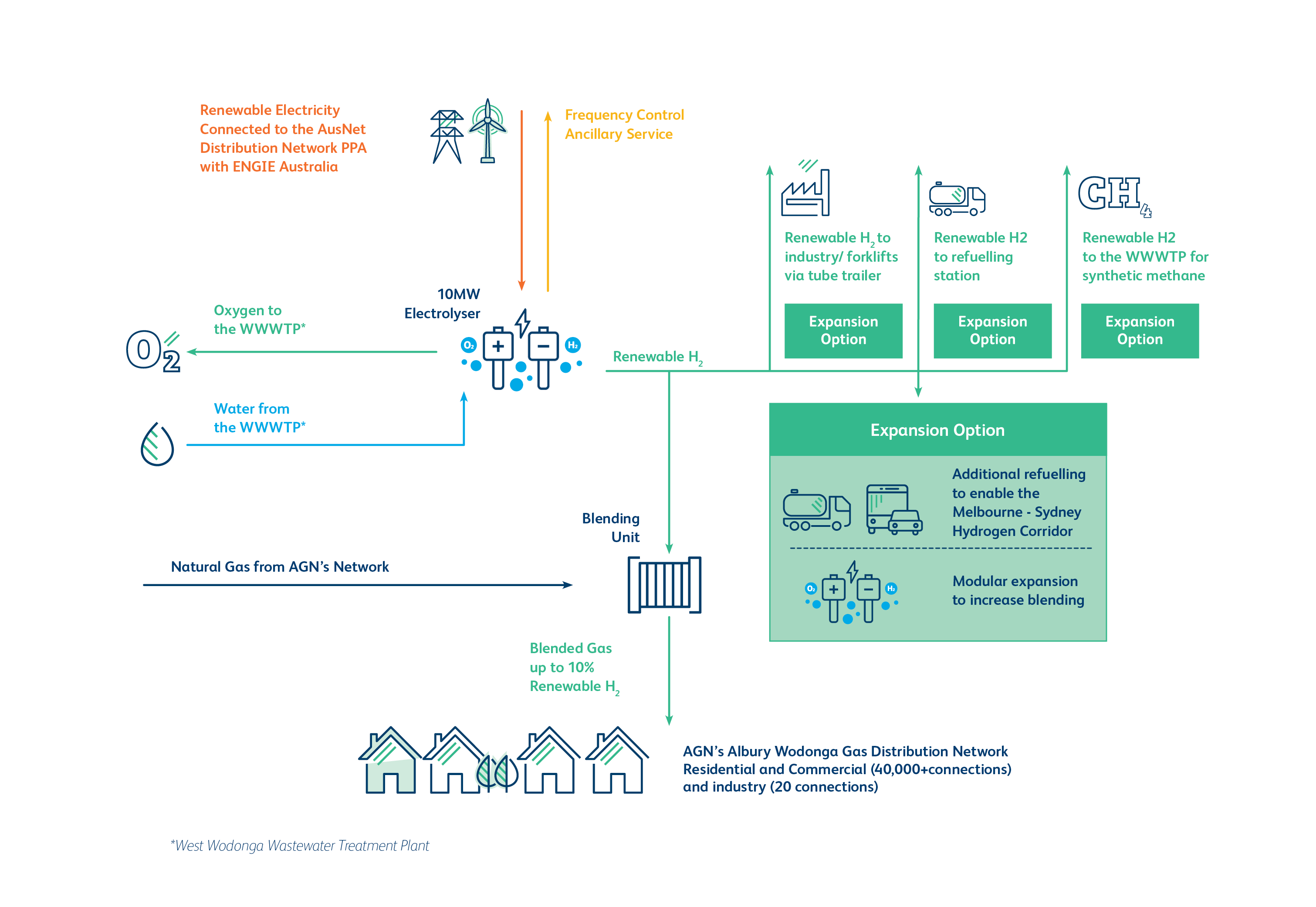 Image: Schematic of Hydrogen Park Murray Valley.
What's next – the longer-term vision
At AGN we are committed to delivering for our customers today and tomorrow. We are targeting 10% renewable gas across our networks by 2030 and conversion to 100% renewable gas by no later than 2050 – and by 2040 as our stretch target. You can learn more about our plans here.
Renewable gas is not only key to decarbonise homes and businesses, it can also be used in vehicles, industry and as a way to export our solar and wind resources.
We are actively pursuing additional hydrogen projects with a view to blending more hydrogen into our Australian networks.