Priority Services in South Australia and Queensland
Our priority is to make sure extra help is available to customers who need us the most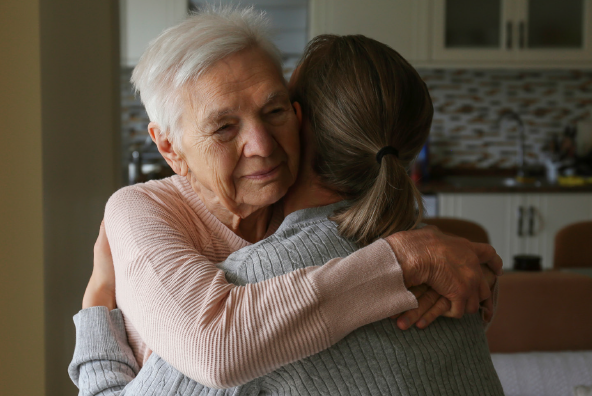 What are Priority Services?
Australian Gas Networks' Priority Services are designed to support customers in South Australia and Queensland who are experiencing vulnerability and need us the most. With Priority Services, you'll have access to a dedicated customer care team, and we aim to provide you with access to additional support and services when you need them.
Priority Services include gas appliance safety checks, emergency repairs to gas hot water services, gas heaters, gas cookers and gas ovens, and rebates to help you replace broken or unsafe appliances. If you, or someone living with you, are experiencing vulnerability you could be eligible for Priority Services.
Who's eligible?
If you, or someone else in your home, are currently experiencing two or more vulnerable situations you may be eligible for Priority Services. You also need to be connected to our gas network in South Australia or Queensland to apply.
Eligible circumstances include, but are not limited to:
Experiencing temporary financial hardship or cost of living concerns
Speak a language other than English at home, or require alternative communication methods
Are at risk of chronic or serious illness, including mental health issues
Are elderly, or have a young family at home
Experiencing unexpected negative life events
Maria speaks Arabic at home and has recently had her work hours reduced. She is struggling to pay bills and is worried about how to keep warm this winter. Maria nominates herself for the AGN Priority Services program and shares some information about her current situation. The team contacts her, with assistance from a translator, to let her know they have reviewed her application and they talk through which services will best suit Maria's needs.
Difference between AGN Priority Services and other programs and services
Our industry believes we're better together, and so do we. As an Energy Charter signatory, we understand it's increasingly important to support our customers.
This is how we're helping:
Australian Gas Networks is responsible for:
The safe and reliable delivery of gas
Connecting homes and businesses to gas
Metering
We can help with:
To access these services:
1 Be eligible.
2Nominate yourself for our Priority Services program.
3Apply for the services.
How do I apply?
Apply for Priority Services
To access the services, you will need to nominate yourself to be included in the program.
The fastest way to apply for Priority Services is to fill out the online application form.
We'll review your application and get back to you within five working days.
You can also print the Priority Services application form (PDF, 75KB) and send to us via email
customercare@agig.com.au or post PO Box 449 Mount Waverly VIC 3149.
Or
Contact our dedicated Customer Care team on 1300 427 777
(Monday to Friday, 8am-5pm) to speak with our dedicated Priority Service Coordinator to apply.
If you need support around concessions, financial counselling, or bill payment support, reach out to your retailer or one of the listed organisations at the details below:
Retailers
What do I need to apply?
Gas Network Connection
You need to be connected to the Australian Gas Network.
Applicant Details
We need to know who is eligible for Priority Services, and why. You can also include representative details if you're applying on behalf of the applicant.
What happens next?
• Your application will be reviewed by our team.
• You will get a response from our team within 5 business days.
• If you are eligible, we'll have a conversation with you about our services that best suit your situation.
Interpretation Service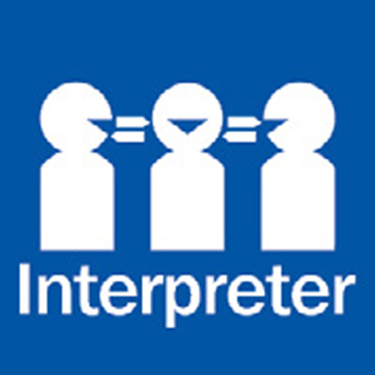 For an interpreter, call the Translating and Interpreting Service (TIS National) on 131 450
Frequently Asked Questions
Priority Services are designed to support customers on our network who are experiencing vulnerability and need us the most. With Priority Services, you'll have access to a dedicated Customer Care team, and we aim to provide you with access to additional support and services when you need them. In the first instance, we need to know who is eligible for Priority Services, and why. Once approved, our Customer Care team will then assist you with accessing approved services.

You can contact our dedicated Customer Care team on 1300 427 777 (Monday to Friday, 8am-5pm) to speak with our dedicated Priority Service Coordinator to apply.

You can email our dedicated Customer Care team on customercare@agig.com.au to get assistance with your application.

Every 12-months we will reach out to you and confirm whether you would like to continue your involvement in Priority Services.

By applying for Priority Services, and letting us know who you are, and the challenges you are facing, we are committed to ensuring that there is more support available to for you – whether it be from our dedicated Priority Services Coordinator or access to new services. Once registered, we will also ensure that you won't have to tell us your story every time that you need to contact Australian Gas Networks.

We will only use your personal information for the purposes for which it is collected which is to operate the program only. We will not, for example, use the details that you have shared with us for marketing purposes. Details about the privacy protections that Australian Gas Networks gives your personal information are set out in our Privacy Policy. We will also provide you a copy of this statement.

We'll provide you with an update within 5 working days from when we receive your application form. You can also call us on 1300 427 777 (Monday to Friday, 8am-5pm) to speak with our dedicated Priority Services Coordinator who will be able to give you an update on your application.

Your priority service status will be transferred to your new address, so long as your new address is connected to the Australian Gas Networks distribution network.

Yes, you can apply for Priority Services if you are currently renting your home. We will work with you, your landlord or property manager, to assist you in accessing appropriate services.

You can contact our Customer Care team on 1300 427 777 (Monday to Friday, 8am-5pm) to speak with our dedicated Priority Service Coordinator. You can also email our dedicated Customer Care team on customercare@agig.com.au

Please contact our dedicated Customer Care team via 1300 427 777 (Monday to Friday, 8am-5pm) or email customercare@agig.com.au and our Priority Service Coordinator will be in contact to remove you from the program.

You can call our dedicated team on 1300 427 777 (Monday to Friday, 8am-5pm) or email customercare@agig.com.au to update your details. If you are moving house your priority service status will be transferred to your new address if you move, so long as your new address is connected to the Australian Gas Network.

By applying, and letting us know who you are, it helps us to make sure we look after those across our network, who need our support.