Safety in the home
It is important to take care around any gas appliances in your home. Following the simple tips below could prevent a serious injury.
Regularly clean gas appliances after use to prevent a build-up of dust and dirt.
Always use a licensed plumber for gas maintenance. When in doubt about even the simplest tasks, please contact a professional.
When using a gas bottle for your BBQ or porch heater, always remember to turn off supply at the bottle.
Always keep heaters away from combustible materials such as curtains, clothes and bedding.
Never leave children unsupervised around cooking or heating appliances.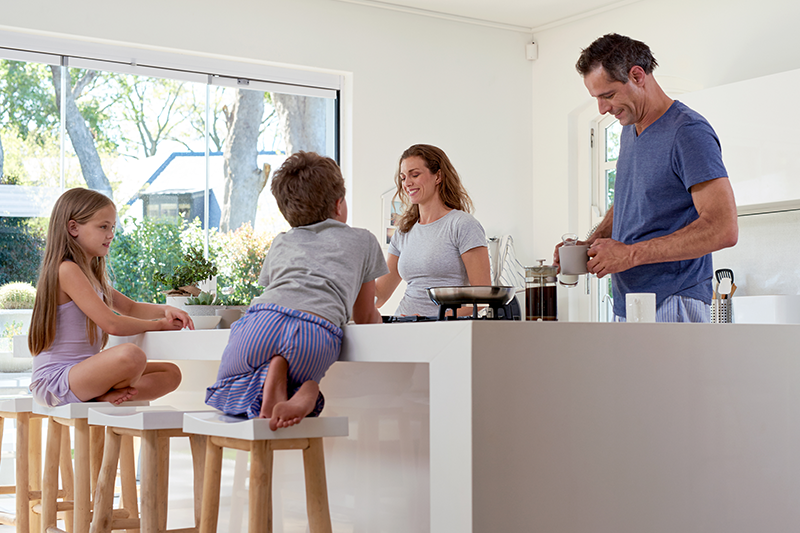 Gas safety and bushfire mitigation
During the Bush Fire Season, periods of High Fire Danger and on days of Total Fire Ban, we recommend following these basic safety tips to protect yourself, your family and your community.
Immediately turn off your gas supply if there is imminent danger of bushfire to your premises.
If you make the decision to leave your premises, please remember to turn off your gas supply by following these simple steps:

Turn off all your household appliances (gas cooker, oven, heaters, hot water service), including the pilot lights.
Locate your gas meter.
Turn the gas supply service valve to the "OFF" position by rotating the handle 90º from the vertical "ON" position.
The meter is off when the handle is horizontal is parallel to the ground.
The meter is off when the handle is horizontal is parallel to the ground.
If you are unable to turn off the gas supply service valve or are not confident about doing so, please contact our faults and emergency number 132 691.
Following the passing threat of a bushfire, under no circumstances should you turn on the gas supply without first consulting a gasfitter or your gas retailer. In some cases, we may be required to shut down the local gas main network for safety precautions. In this instance, it may be several days before gas supply can be restored. If you have any questions or concerns, please contact our faults and emergencies team on 132 691.
How to turn off your gas supply
1. Turn off all the gas appliances in your home.
This includes gas cooking appliances, heaters and your hot water unit (including the pilot).
2. Locate your gas meter.
This is usually found in a metal box attached onto the side of your house; commonly opposite the driveway or in your front garden.
3. Turn the gas meter off.
To do this, rotate the valve 90 degrees so that it reaches a horizontal position.

If you're unsure where your meter and service valve are located, contact your gas retailer.
Before You Dig
The national Before You Dig service (previously known as Dial before you Dig) will help you stay safe and follow the rules when excavating near underground electricity, gas, communications and water lines.
If you are planning excavation works you must ensure that any work undertaken will not damage electricity cables, gas pipelines, water and communications infrastructure). Laws and penalties apply to protect you and the community from accidental damage.
Dial Before You Dig is a free national community service that provides your plans to underground utility owners who will respond directly to you with the cable and pipe location information.
You can access this free service by visiting the Before You Dig website at least two working days before you intend digging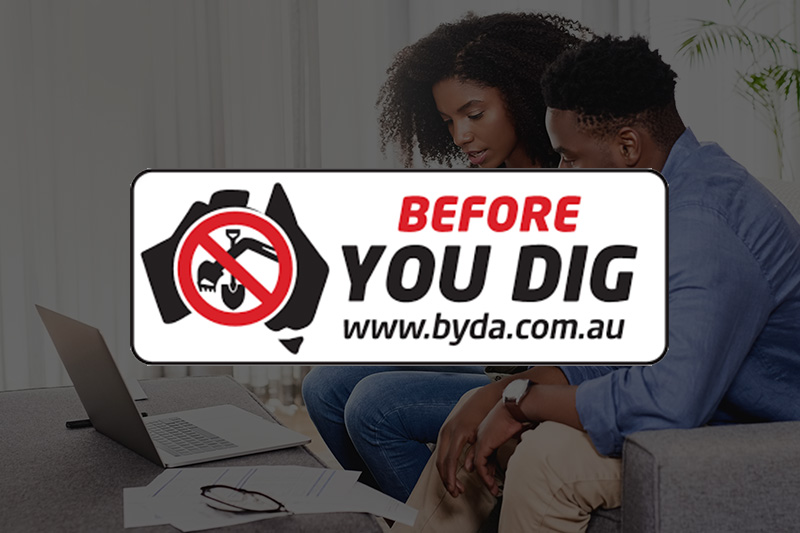 Further information to help companies improve their safety systems has been published by Worksafe Victoria under the title 'Framework for Undertaking Work Near Overhead and Underground Assets'. Click here to find out more.
Health and Safety Culture
AGN is committed to managing our networks safely for the community we operate in and for our staff. Our vision is to maintain a culture where managing health and safety is a way of life and where we are always looking to improve. Key principles that help us realise our vision include:
Creating a culture and environment where every employee is personally committed to their own health and safety and that of their colleagues and the public
Expecting responsible leadership, management, commitment and ownership of HSE issues
Maintain systems to identify, assess and control health and safety risks and ensure continuous improvement in health and safety performance
Creating a learning environment through training and educating our employees and encouraging them to report hazards and incidents
Constantly review HSE policies and procedures for currency, legal compliance, relevance and effectiveness
Setting, monitoring and communicating meaningful performance measures for the benefit of our employees and other stakeholders.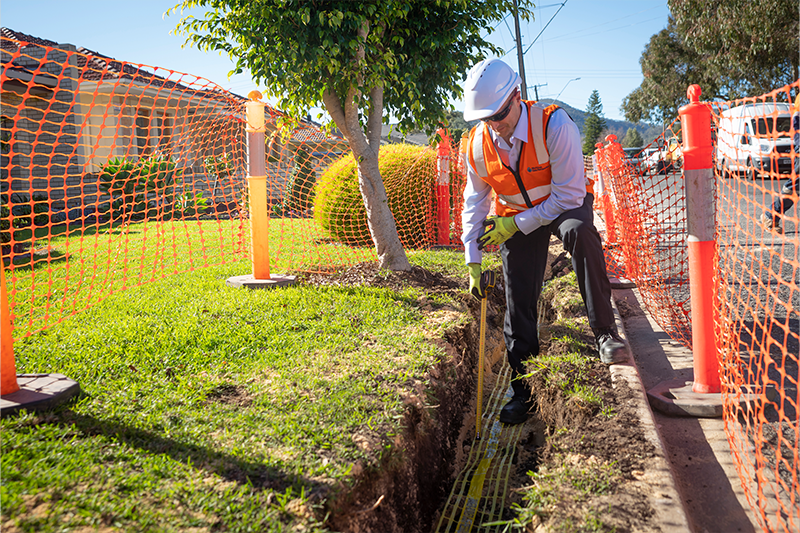 Emergency Response
The safe operation of our gas networks is the most critical thing we do. New technology and best practice network management systems ensure a high level of public safety and reliability of supply.
Should a significant incident occur, our emergency response plan is activated.
Our number one priority at all times is the safety of the community and our workers and we will work closely with emergency services and local authorities.
If gas equipment has been damaged, you must clear the area and remove all ignition sources from the vicinity, then contact our Gas Leaks and Emergency number 1800 GAS LEAK (1800 427 532).