There's nothing quite like gathering up a few of your best mates, prepping the BBQ, stocking the fridge and Esky with a few cold ones, and riding every high and low of the big match together.
In these Covid times, many of us have come to treasure these moments of camaraderie and comfort even more. So skip the crowds and the stress, stay warm and snug, and enjoy the company of your favourite people from the comfort of your home by hosting the big match at yours.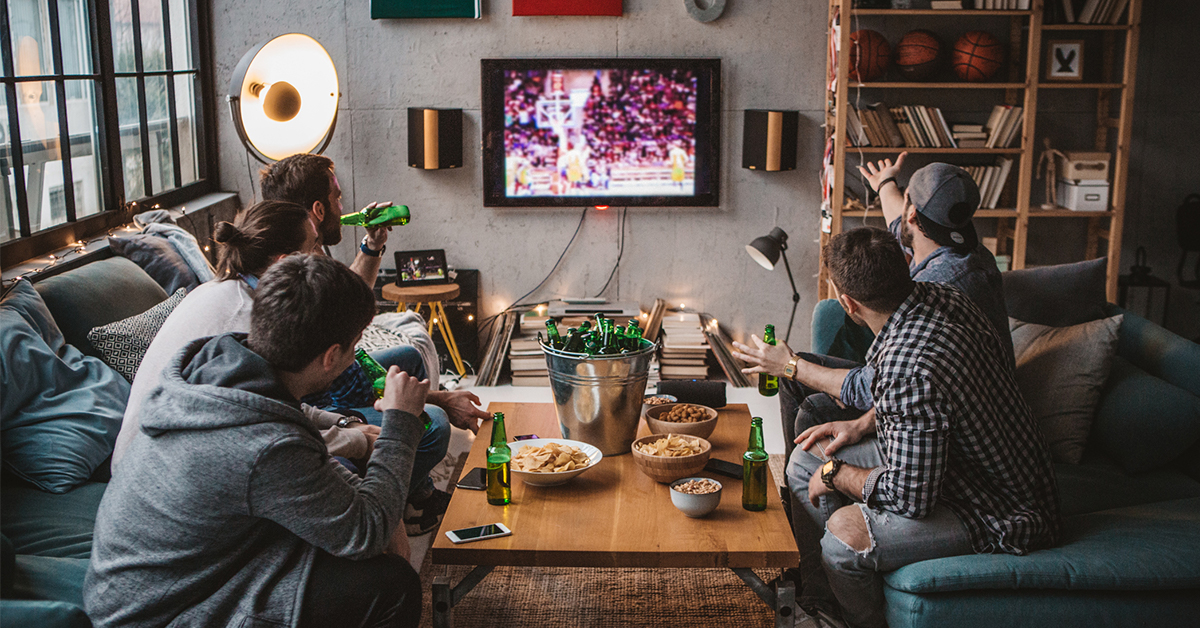 We've compiled a checklist of 5 keys to help you throw the best big match events every time:
1. Assemble the right crew
Staying in doesn't mean going it alone. The first tip to enjoying the big match at home is to surround yourself with your favourite people. Inform your core crew of your plan and get their take. If a couple of your besties are onboard, create a group chat or Facebook event and reach out to your wider network.
Chances are, your invitees will leap at the idea, especially if it's a landmark sporting event like a footy final or the Melbourne Cup, and even more so if there's plenty of delicious food and free flowing beverages to entice them in. Sadly we can't help you determine your optimal invite list, other than to tell you to check for any Gov restrictions on visitor numbers, and to consult your partner.
2. Fire up the natural gas barbie or cooktop
Now that you've got your guest list sorted, it's time to plan the food and drinks. This is arguably the most important aspect of your event, and can certainly make or break it. No pressure.
The good news is that it's simple to provide tasty big game food ideas that will please everyone. Chips and dips are an easy staple. Takeaway pizza (or similar) is perfect for sharing and means you can enjoy yourself without slaving away in the kitchen. And a diverse buffet-style spread of cheeses, salads, finger sandwiches and the like is sure to wow.
But to score that game winning goal/matchpoint/home run/gold medal, you'll want to make sure you fire up your backyard barbecue or outdoor natural gas cooktop, and create a festive outdoor setting.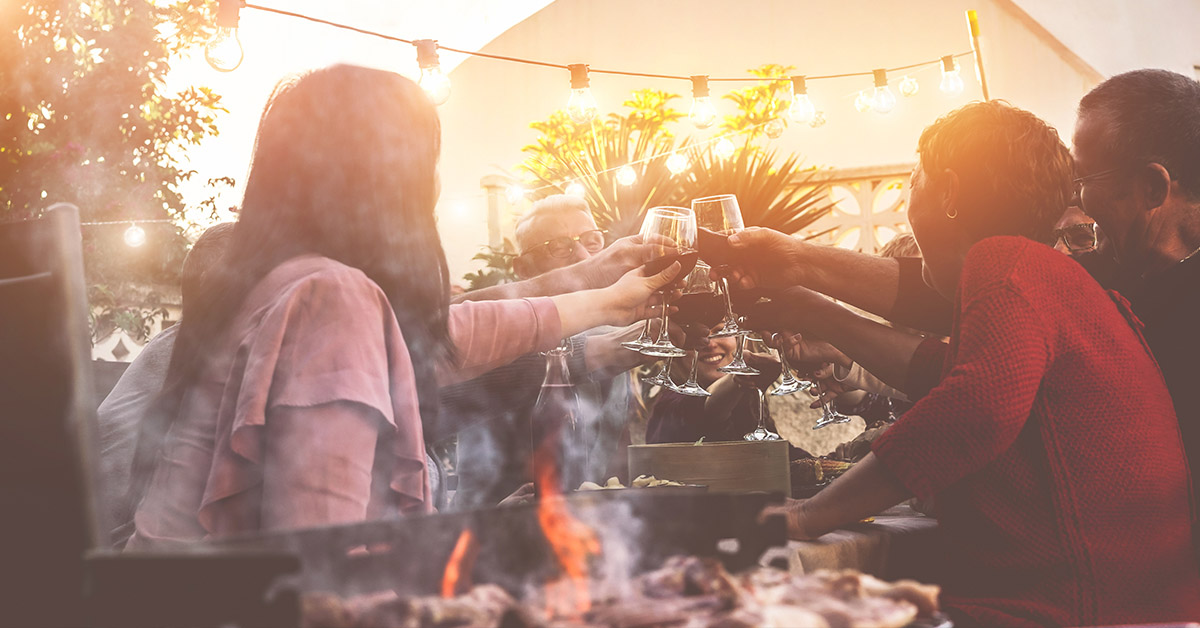 For those wondering, the benefits of using natural gas BBQs over propane gas BBQs are vast. They include:
saving you money,
letting off fewer fumes while cooking, which allows your guests to enjoy the aroma of the food rather than overwhelming smoke,
ensuring you always have enough gas, as it's connected to your home's energy supply,
sparing you the hassle of refilling your propane tank.
Natural gas is most likely already in your home, so connecting a line to your BBQ or cooktop should be straightforward.
3. Check your tech
It's the stuff of nightmares. The game is about to kick off. All your friends and family have settled in. And you're there contorting yourself behind the TV, cable in hand, frantically trying to work out where the thing is supposed to go. That cousin you begrudgingly invited may well be offering to help and/or sniggering.
Another scenario: you can't remember your password on your subscription-based streaming service. Or your credit card details need to be updated and you spend an age typing the new ones in, meaning you and your guests miss out on most of the first period. Or your internet connection causes the match to buffer.
Basically, preparation is key. So take the time to make sure that any and all AV equipment is tested thoroughly well before the match kicks off.
4. Set the mood with a natural gas fireplace or central heating
When you host an event, comfort should always be one of the main aims of the game. And it's hard to top the comfort of a cosy gas log fireplace or central heating to really settle into a big game.
Gas fireplaces are a wonderful option for any viewing party for a number of reasons. They allow you to enjoy a soothing fire with ease, while eliminating dirty firewood, toxic smoke and other byproducts. Just flick the switch or tap your remote and let the cosiness begin.
New gas fireplaces also look great, are generally very low maintenance, and are incredibly efficient, meaning they can provide a lot of heat while lowering your energy costs, especially if it means you keep the thermostat down or off.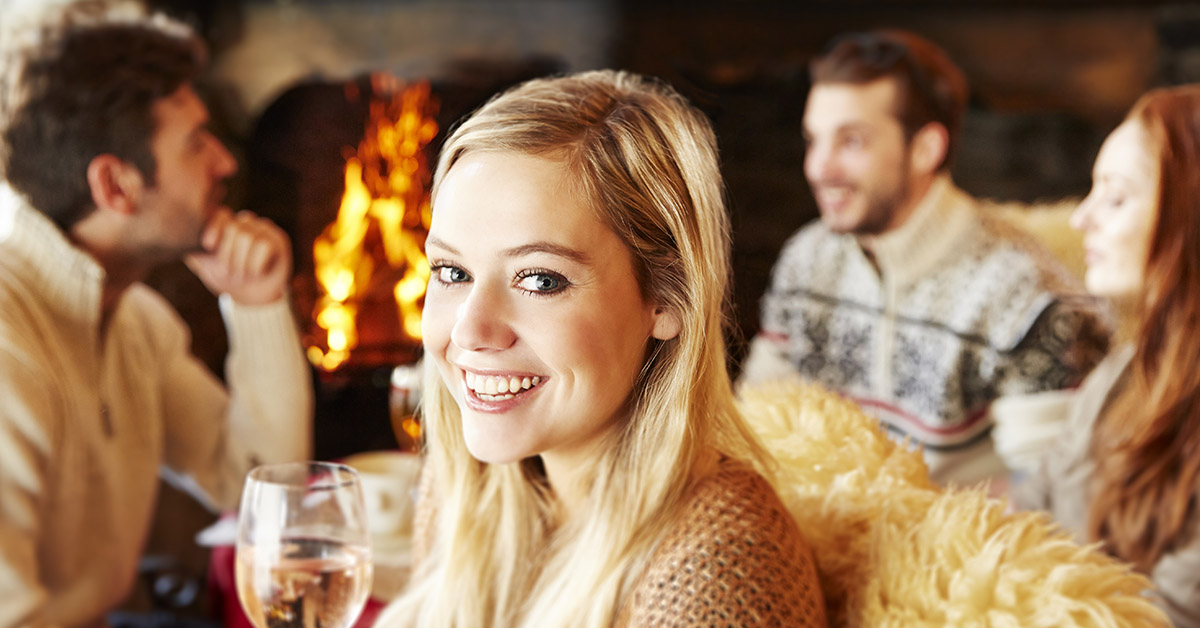 5. Have a post-game plan
Once the match is all wrapped up, it pays to have a post-game plan in mind. Whether this is packing up and calling it a night, kicking on at yours well into the night, or heading out to celebrate/commiserate, it's good to have a plan. After all, people may look to you, the host of the party, for inspiration.
If you'd like to stay the course, make sure that you've got an alternative locked and loaded. An activity the whole group can get behind is a good idea to have up your sleeve, like a fast-paced, easy-to-learn card game, a board game, a drinking game, you name it.
---
Find out if you can get natural gas barbecues and fireplaces in your home to make your next hosting event that much more desirable, comfortable and special. Or learn more about Australian Gas Networks and natural gas over on our blog.