Australian Gas Networks (AGN) is one of Australia's largest gas distributors. We own and operate the gas distribution network (gas network) in South Australia and pride ourselves on delivering a safe and reliable supply of natural gas to all our customers.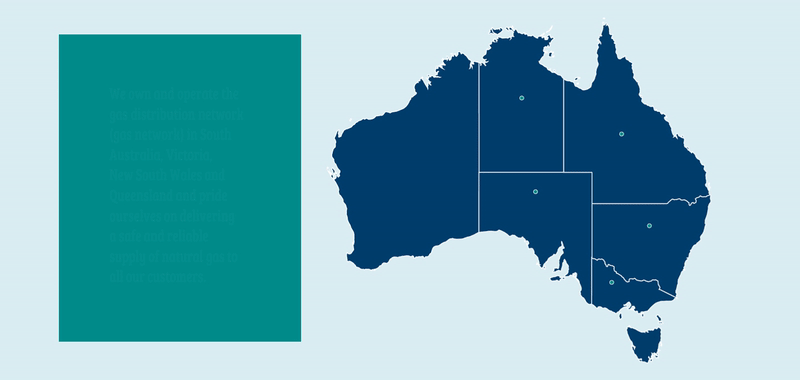 AGN is one of three companies that came together in 2017 to form Australian Gas Infrastructure Group (AGIG). AGIG is one of the largest energy infrastructure businesses in Australia, owning and operating infrastructure that delivers gas to more than two million Australian homes and businesses. AGIG also delivers gas that supports the Australian economy – for power generators, mines and manufactures.
At AGN, we are committed to delivering for our customers today and tomorrow. We have plans to reduce carbon emissions in the gas network by transitioning to 100% renewable gas, so you can keep enjoying gas for cooking, heating and hot water as you do today.
On our distribution networks, we are targeting 10% renewable gas by volume by 2030. Our aim is to transition our distribution networks to 100% renewable gas by 2040 as a stretch target and by no later than 2050.
This is consistent with Australian state and territory ambitions which collectively target being net zero carbon by 2050, and with the ambitions of several states who are explicitly targeting 10% renewable gas in networks by 2030.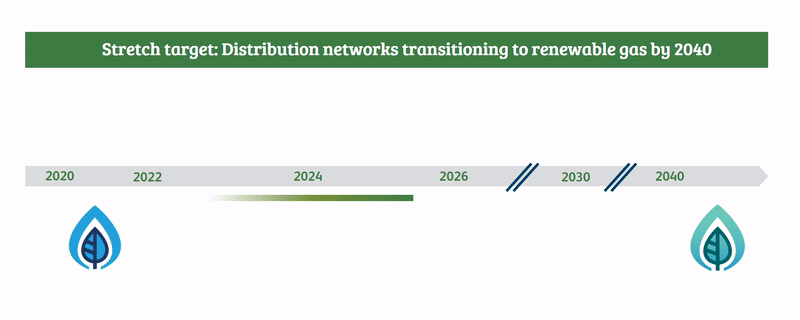 You can learn more about Australian Gas Infrastructure Group and Australian Gas Networks by visiting their websites:
Contact us
Need to get in touch? You can contact us to find out more about our projects or register for updates using the below details.
Project updates
Register here to receive our e-news updating on project progress and our renewable gas journey