From surfing on the Gold Coast to sitting by the pool and grilling lamb chops for lunch, Australians know how to make the most of the outdoors. Here are some of the best ways that natural gas is powering the Aussie outdoors.
More than 1.2 million houses and businesses are connected to Australian Gas Networks, and each year AGN invests about $250 million to extending these networks and improving supply reliability.
With all of these Australian homes and the growing popularity of natural gas, Australians are finding new and innovative ways to make our outdoor lives more comfortable.
Cooking up a storm
The phrase "Now we're cooking with gas" has never been more apt than when used in Australia. Natural gas barbeques are sitting in the backyards of so many Australian homes, just waiting for Australia Day or the Grand Final.
The benefits of natural gas are obvious, and connecting your barbeque to your home gas supply can be significantly cheaper than buying gas bottles and going through the hassle of testing and replacing them.
Having your backyard chef's solution tied to your gas mains rather than weighed down by a bottle means that you always have natural gas available when and where you need it, and you can always barbeque if friends suddenly stop by.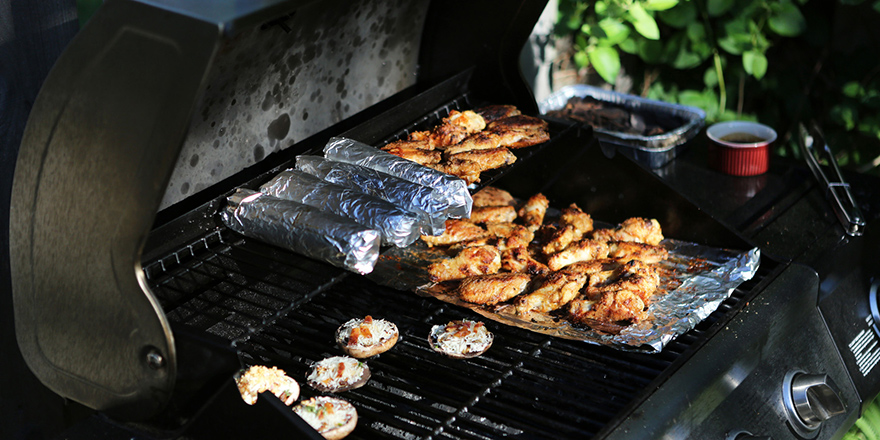 Connect your barbie to your mains gas supply and you'll never need to change a gas bottle again.
Getting hot
It may seem strange to talk about heating in a discussion about summer. But even in the hottest months, we still look to natural gas for our creature comforts. Hot water can often be one of the most expensive bills for the average Australian household.
Statistics from the Australian Bureau Of Statistics showed that natural gas provides almost as much energy as electricity to Australian homes. This includes all use of energy to produce power, heating, cooking and more. But this shows that natural gas is gaining popularity in homes around Australia, as well as gaining an appreciation as a possibly more consistent and affordable solution.
Outdoor life in Australia also means the use of outdoor heaters, either at our own homes or out and about in cafes and bars. The Australian nightlife is just that, an appreciation of our culture and environment during the night as much as day – but sometimes it helps to have something to keep us warm when we're dining out.
Getting down to business
Around 43,000 industrial and commercial businesses are connected to natural gas in Australia, and they're making great use of natural gas to ensure our outdoor lives stay comfortable.
Cafés and restaurants in cities are always outfitted with natural gas heaters and systems to make our nightlife more comfortable. In addition, many event spaces are making great use of gas systems to ensure there are great meals when out at the races or at a music festival.
Outdoor kitchens are becoming more common in and around our cities, as cafes and restaurants embrace the nightlife. You only need to look at DeGraves Street in Melbourne or the growing number of eateries are connected or connecting to natural gas to see how our cities and businesses are embracing gas to power the Aussie nightlife.
Which power source is best for your home or business? Find out more about the benefits of gas versus electricity.