The weather is warming up and the Australian barbecue season is beginning! After months of lockdowns, we can finally look forward to enjoying the Australian summer with friends and family, and what better way than firing up the grill. But do you know your way around the flames? We're here to help answer the debate of a gas vs coal barbecue and offer some great grilling tips.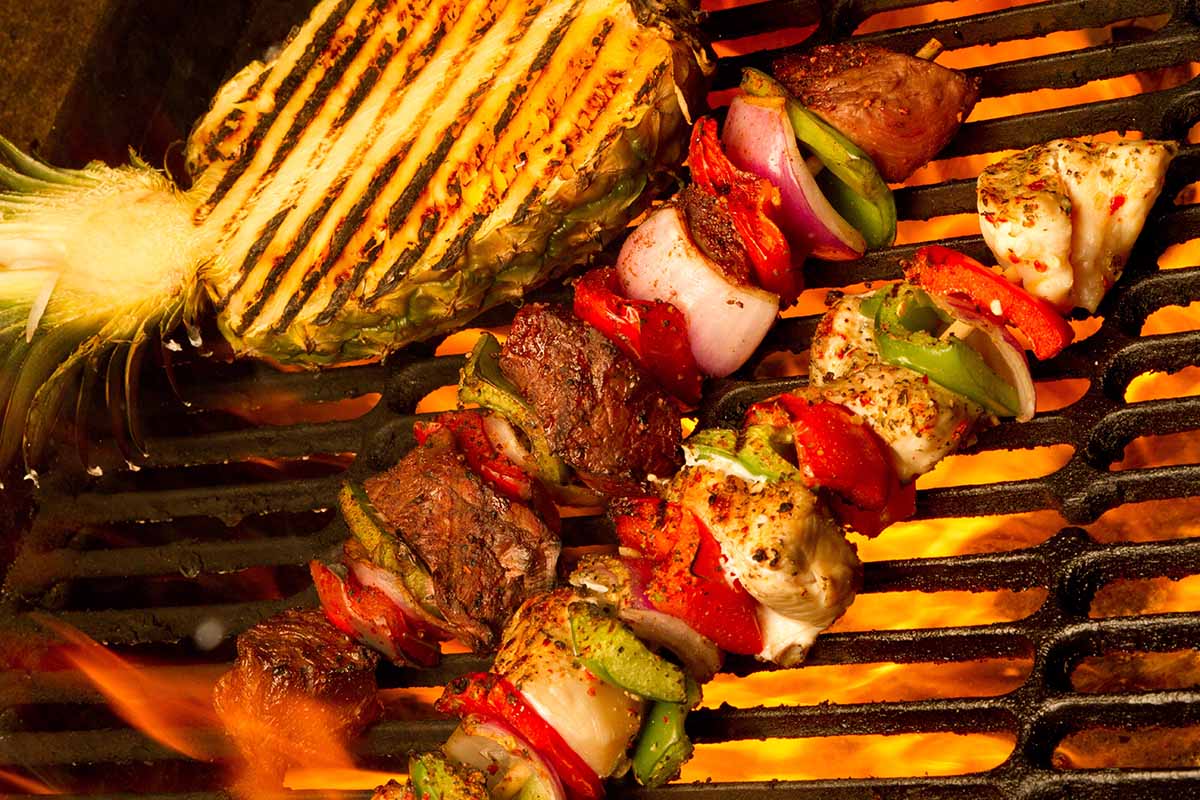 Gas vs Charcoal
If you're looking to buy a new barbecue, chances are you're tossing up between gas and charcoal, so let's look at the benefits of each to see which one comes out on top.
Benefits of a mains-connected gas barbecue: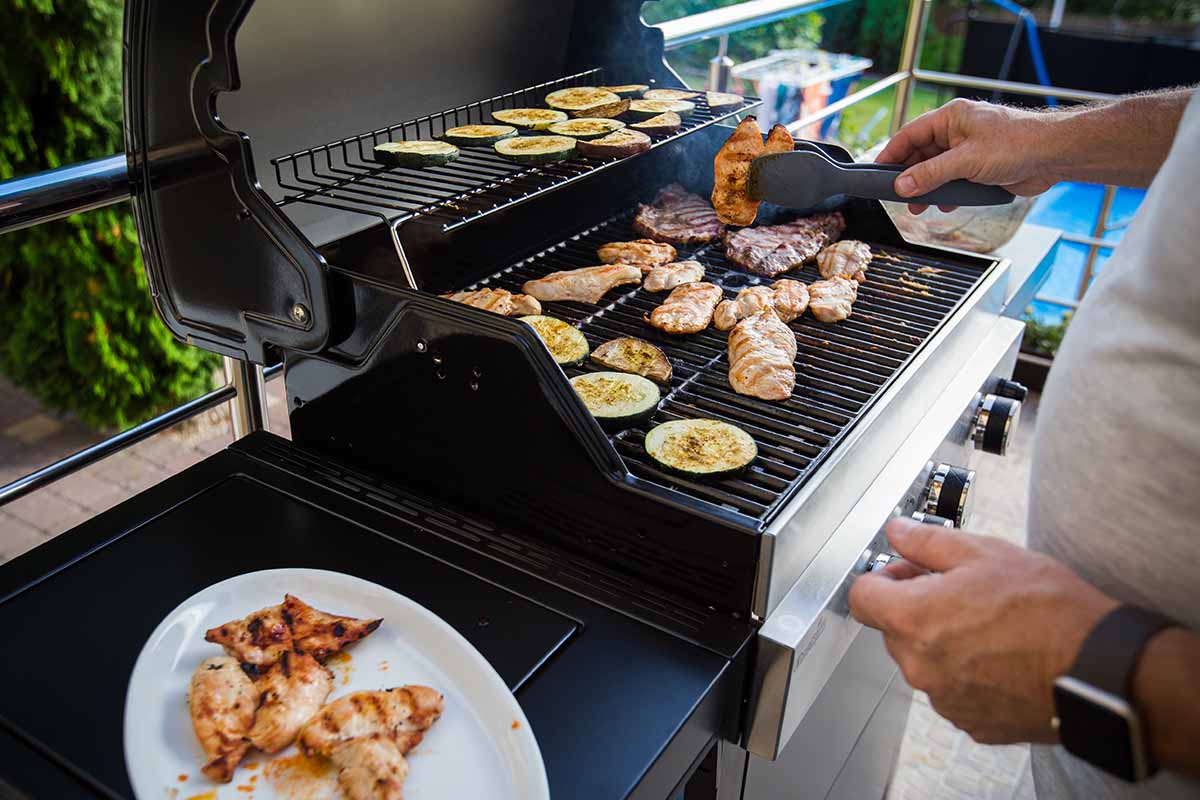 Evenly cooks food – With a gas barbecue you can control the intensity of the flames with a dial – meaning you can ensure the temperature is consistent and food is evenly cooked.

Greater convenience – By having mains-connected natural gas power your barbecue , spontaneous barbecues doesn't come with the hassle of last-minute dashes to pick up a gas bottle refill or bag of charcoal.

Heats up and is ready to use much faster – Unlike a charcoal barbecue, with gas you don't have to wait around for coals to get hot. Once you fire up your gas barbecue, you're ready to go after it has been seasoned.

Easy to clean – when the party winds down, no one wants to be the guy cleaning up the ash and grime on the barbecue. With a natural gas barbecue cleaning is as easy as it could get.
Lower risk of fire – Gas barbecues are a safer option as they don't have the flaming charcoals or sparks like a traditional barbecue which can be a parent's nightmare, if the kids are running around. With a natural gas barbecue you can simply turn the flames off in seconds.
Cheaper to run – Even with the initial cost, a gas barbecue will soon pay for itself. Setup might initially be a little more expensive, however once you have a professional connect it to your natural gas supply, you will be ready to grill all year round!
Did you know you can convert your barbecue from bottle gas to natural gas for as little as $110 with a conversion kit from your hardware store?
Benefits of a charcoal barbecue: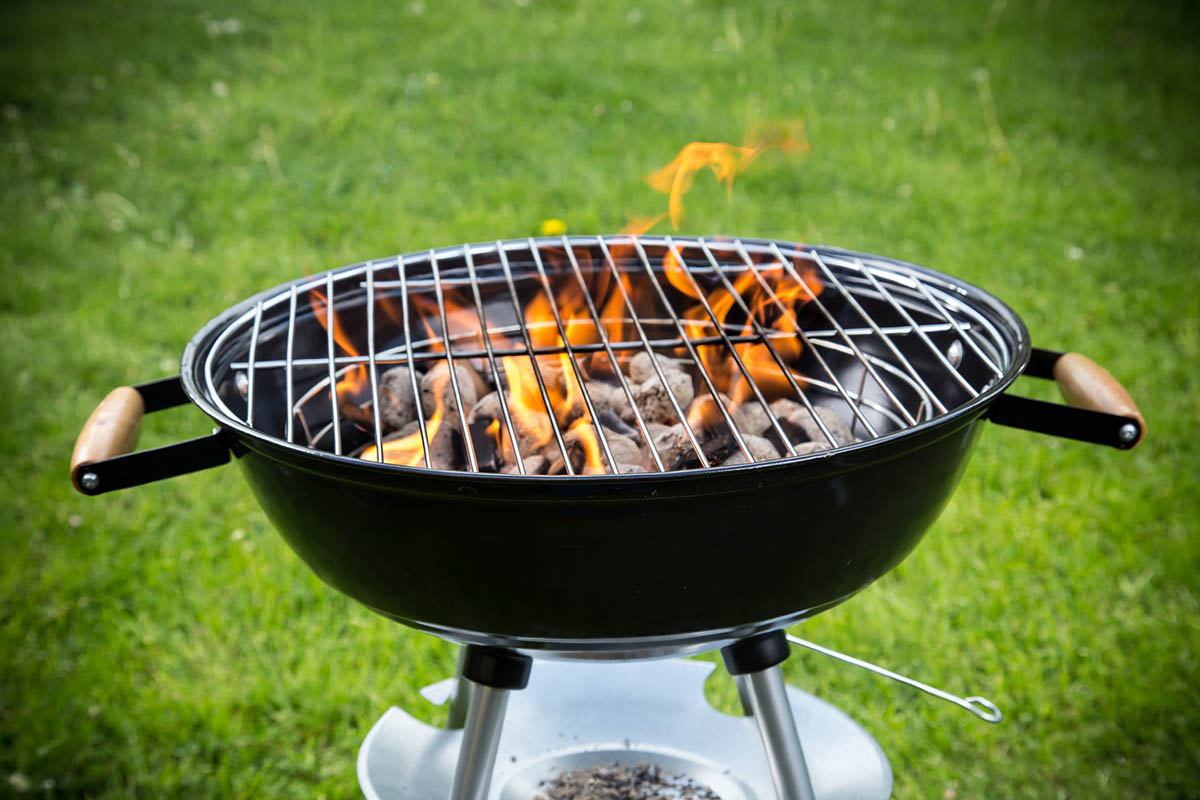 Smoky flavour - Coals adds a smoky flavour to whatever you're cooking. Even though you can also add this with a gas barbecue smoker box, many people prefer the taste of a charcoal barbecue.
Build your own – Those who enjoy DIY will love the challenge of building their own barbecue. With a few relatively inexpensive items and some determination, you can create a functional barbecue. Just be wary where you build it and make sure it is a safe distance from buildings and vegetation.
More affordable upfront – Charcoal barbecues are less expensive than gas ones; however, the cost of fuel can add up over time.
Top grilling tips
Now your barbecue is ready to go, these hot tips will improve help you up your barbecue game and impress friends and family with your grill skill.
Lid positioning – Do you know when to use your barbecue's lid? If not, don't panic! A good rule of thumb is to close the lid on large items (like a leg of lamb), or those that need to be thoroughly cooked (like chicken). This will ensure they are cooked evenly, as the heat surrounds the food and penetrates the inside. Don't use the lid if you want rare meat or vegetables with a bite to them.
Use the right utensils – This is an often-overlooked aspect, but it's an important one. Make sure you use the right utensils. Most of the time this means throwing out the giant fork that came with your barbecue and going for tongs or a spatula. With both meat and veggies, you don't want to pierce the outside skin and lose the natural juices. If the juices escapes, food will become dry and tough. And never mash or press food with a spatula, it will do the same thing and probably make a mess.
Space it out – Everyone likes their personal space, and this includes the meat and veggies on your barbecue. If you overcrowd the cooking surface, you'll find the heat distribution is uneven and your food won't cook well.
Rest up – Make sure you rest meat for five minutes after cooking to ensure the juices don't run out, this will result in a more tender meal.
Don't over salt your meal – Try not to douse meat in salt before you cook, this will draw out the juices and make it dry. Season after you've rested the meat and you'll find the results are better.
Last but not least – Don't forget to experiment with different styles of cooking and flavours…there is so much more than sausages and steaks for your barbecue.
Thinking of natural gas at your house? See how you can save with our rebates –
https://www.australiangasnetworks.com.au/rebates