You never know how much you miss something until it is gone. If you've ever been without hot water in your home, then you know what that feels like. For homes in dire straits, plumbers and fitters can provide a solution in temporary hot water kettles. Essentially, they're a larger version of the kettles at homes – a 50 litre mains pressure storage electric unit, fitted to a trolley an usually installed in the laundry or outside the home.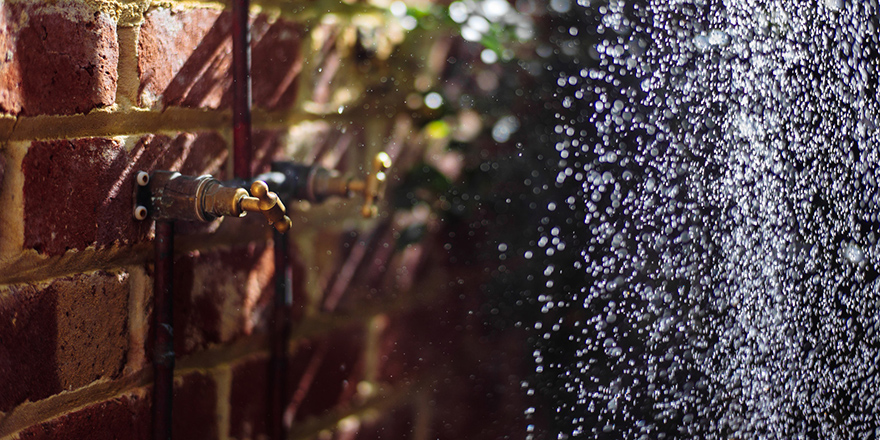 Temporary hot water kits for when the unexpected happens.
Why would I need it?
The Australian Bureau of Statistics estimates estimates that in 2014, 92,237 gigalitres of water was drawn from the environment in Australia. Of that amount, 12,979 gigalitres was drawn for households and industries.
That's a lot of hot water flowing through pipes so people can shower, wash the car, mop the floors and cook food. If it breaks down, supplying customers with a temporary solution before you're able to fix it up fully can be the difference between a repeat customer and having to deal with an unhappy client.
Temporary hot water systems are mainly used for the times when hot water will be out for a number of days. Maybe the whole system needs to be replaced, maybe an important part is going to take a while to arrive, or maybe the customer is upgrading to a natural gas system and needs hot water in the meantime.
How does it work?
The kit includes a 50 litre pressurised tank, which is mounted on a trolley for easy mobility and will be attached to the home's power supply. In some states, AGN will provide a temporary hot water kit for participating natural gas hot water installers in the states they're available (like South Australia).
Systems are usually best installed in the laundry of the home, where the taps from a washing machine can be redirected to run water through the unit. This can usually be done without interrupting the connection to the washing machine, by using a tee piece attachment on the tap that allows water to reach both appliances.
The old or damaged system that the temporary kettle is replacing should be disconnected from the power safety.
These temporary kits regulate the water temperature to 50°c, and have all of the usual connections for a residential system. Including braided connections for cold inlet and hot outlets, pressure relief valves and a tempering valve.
Temporary kits are available for as long as needed for repairs on installation in the home, which usually lasts 10 business days at most. Temporary systems are all about making life comfortable for customers, and making sure that the hot water keeps flowing when it is needed.