For homes that are looking to make a call between natural gas and electricity, it's important to understand the realities of each – and not get concerned unnecessarily about myths. We spoke to Rochelle Colon from APA Group (Operator for Australian Gas Networks) to get the truth behind the five most common myths about natural gas.
Myth 1: Connecting to natural gas is a complicated process
Whether you're connecting natural gas to your existing home or building your dream house, getting connected is easy with the help of qualified experts. Once you've checked to see if natural gas is available in your area, the process of connecting is straightforward.
It takes place over three steps:
Have your gas line connected
Choose your gas appliances and have them installed
Contact your preferred energy provider to have a gas meter installed
To find out more about the new connection process, read our full breakdown of what's involved when connecting to an existing home.
If you're building a new home, it's not difficult to connect to natural gas: all you need to do is talk to your builder and they can make the connection as a part of the build. ;
In that instance, AGN is here to help. Rochelle says: "If your builder has any questions, AGN's operator APA Group has a new home representative in every state who can talk to builders and answer any questions."
Myth 2: Natural gas is expensive
Depending on how you use your energy and what you plan to use your gas connection for, switching to natural gas could be cheaper than doing the same job with electricity.
Unlike other fuel sources, when you use natural gas, you get charged less the more appliances you connect and use. This is because the cost per unit of natural gas decreases as your consumption increases.
These savings are dependent on your energy provider, because they set your prices. To help find a great deal, the Australian government hosts a tool called Energy Made Easy that helps users compare gas and energy prices to help find the best deal.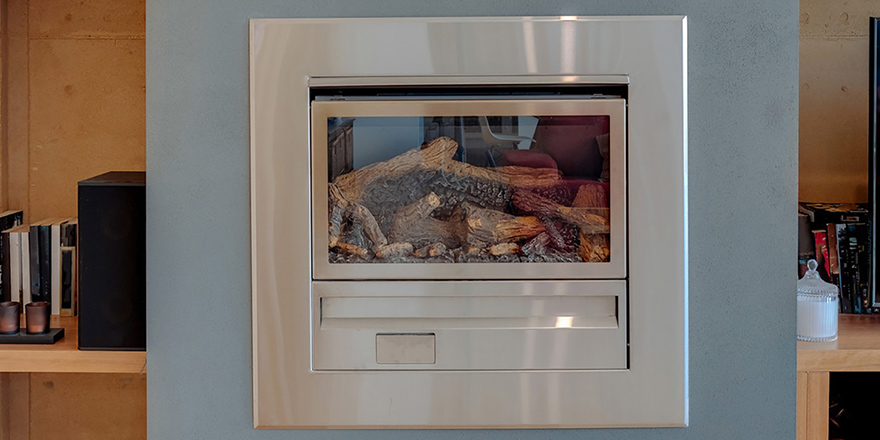 Switch to natural gas and save
Myth 3: Connecting to natural gas is disruptive
As far as the installation is concerned, it's a matter of connecting your home gas line to the gas main in the street. This means laying pipes under the ground to create the connection.
However, when Australian Gas Networks manages your installation, everything that's moved during the process is put back when it's finished.
If you are converting your hot water service onto natural gas, your chosen gas fitter or plumber can often provide a temporary portable gas hot water system to make sure you have hot water throughout the change over.
Myth 4: Natural gas appliances are old-fashioned
You might be thinking of natural gas as a fuel for your hot water and heating solutions, but that's not all you can use it for. Companies all over the globe have been working on new ways to power your indoor and outdoor life with natural gas. Today you can look at underfloor heating, heated towel racks for your bathroom, natural gas dryers, as well as barbeques and fire pits to build your perfect outdoor entertainment space.
That's why natural gas is able to power your lifestyle, as well as your home.
Myth 5: Natural gas isn't readily available
According to Energy Networks Australia, there are almost 4.5 million residential connections to natural gas around Australia. That's almost half of Australian homes covering everything from metro homes to rural properties, along with around 134,000 commercial and industrial businesses using natural for their heating, cooking and more.
These numbers are increasing annually as more homes and businesses are able to connect to the growing natural gas network. There are currently more than 88,000km of natural gas pipeline across Australia, with more being added every day.
It's easy to check if natural gas is available in your area. Just call Dial Before You Dig on 1100 or, if you're in SA or QLD, you can also check gas availability by calling AGN's Customer Service Team on 1300 001 001.
Want to know more about natural gas? Read our breakdown of the benefits of gas.