We've used natural gas for decades to cook, wash, and heat our homes. This type of energy comes with many advantages, significantly improving our day-to-day comfort.
Yet for such a common type of energy, there are still many myths surrounding natural gas. In this article we'll delve into the truth to dispel the most common myths surrounding natural gas.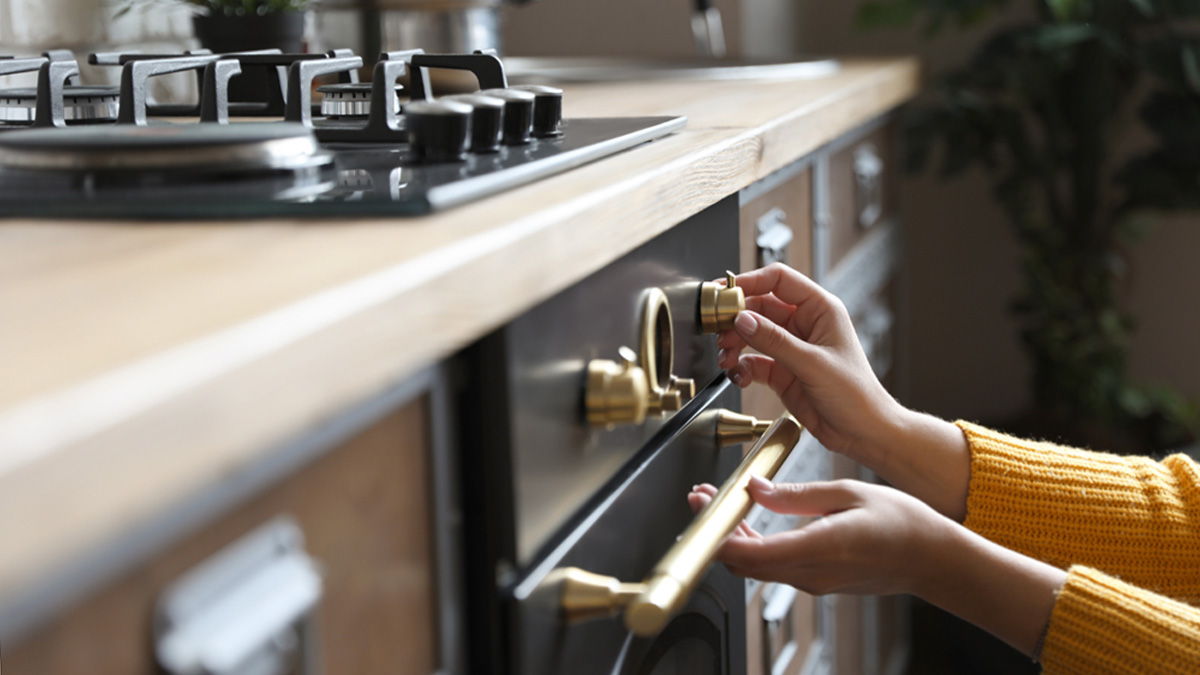 Myth 1: Connecting natural gas to your home can be a little complicated
Busted Myth: Connecting to gas is easy!
Whether you're connecting natural gas to your existing home or building your dream house, getting connected is straightforward with the help of a qualified gas fitter.
Many homes in our network already have a gas main in their street (you can check if that's the case for your home here), which means it's as easy as running a connection from the gas main to your property. Want to know more about the connection process? Call us at any stage on 1300 001 001.
Connecting natural gas in 5 hassle-free steps
Step 1: Arrange for a qualified gas fitter to assess your property so you can receive an estimate on work required (such as connecting the pipework from the gas meter to your appliances).
Step 2: Call your chosen energy retailer. They'll reach out to us on your behalf to discuss the availability of natural gas and any connection costs. Then they will contact you to pass this info on.
Step 3: Accept the energy retailer's offer to connect. Australian Gas Networks will organise the contractors to come install the appropriate connection and gas meter at your property.
Step 4: Arrange your gas fitter to install your natural gas appliances.
Step 5: Enjoy your gas appliances!
If you're building a new home, it's even easier to connect to natural gas. All you need to do is talk to your builder and they can include the connection as a part of the build.
To find out more about the new connection process, read our full breakdown on what's involved when connecting gas.
Myth 2: Natural gas isn't readily available
Myth Busted: More households are connecting and our network is ready for renewable gas!
According to Energy Networks Australia, there are over 5 million residential connections to natural gas around Australia—almost half of all Australian homes.
It doesn't end there. Every year, more homes and businesses are connecting to Australia's growing natural gas network, an average of nearly 100,000 new connections per year. Added to that, our network is mostly ready to transition to renewable gas.
Renewable gas is not just a new name, it's a totally different gas, produced renewably with no additional emissions. In South Australia we launched Hydrogen Park South Australia in early 2021 and already supply up to a 5% renewable hydrogen and natural gas blend to around 700 households in Mitchell Park SA, with plans in place to increase that to 4000 households. If you're interested in learning more about renewable gas click here.
Myth 3: Natural gas appliances don't fit a modern home
Myth Busted: Gas appliances are high performing, energy efficient and chic
Natural gas has been a fuel of choice for hot water and heating for decades. But it's still just as relevant—in fact, more so than ever. Natural gas now has even more uses in the modern home.
Imagine toasty floorboards thanks to underfloor heating. Hot towels warmed by gas-powered heated towel racks. Nights spent by the gas log fireplace for a beautiful winter ambience. Fun outdoor events any time of year thanks to mains-connected outdoor barbecues and fire pits.
And in your kitchen gas stoves and ovens are responsive and elegant – the preferred choice of master chefs around the globe.
Natural gas can now power your lifestyle, as well as your home.
Myth 4: Connecting to natural gas is disruptive
Myth Busted: Connecting is seamless
Your home is connected to the gas mains via underground pipes. When Australian Gas Networks manages your installation, we ensure the pipes are laid with minimal disruption. Everything that's moved during the process is put back when it's finished.
Worried about losing hot water if you're converting your hot water onto natural gas? Your chosen gas fitter or plumber can often provide a temporary portable gas hot water system to make sure you have hot water throughout the transition.
Myth 5: Natural gas is expensive
Myth Busted: Natural gas can be more cost effective!
Depending on how you use your energy and what you plan to use your gas connection for, switching to natural gas could be cheaper than doing the same job with grid electricity.
Using natural gas is different to using other fuel sources in that the cost per unit of gas decreases as your consumption increases. That means you get charged less the more appliances you connect and use. Naturally, the amount you save depends on your energy provider, who sets your prices.
Not sure if natural gas is available in your area? Check here.