Channel whole home comfort…
Make the bedroom to bathroom dash a thing of the past with a whole home heating system that'll keep every square inch of your pad warmed to your preferred temperature. Central (or ducted) heating works by drawing in air from outside, heating it via a natural gas furnace and then pumping it into every room that's been fitted with a vent. Fast. So even if it's feeling arctic outside, with just one quick flick of your gas heater, you can start channelling those cosy vibes from the comfort of your couch, bed, TV room, wherever…
The actual gas unit itself is either installed outside or under your floor, meaning your style won't be compromised, and you can choose to have home cooling built into the system too, so you're prepped when summer rolls back around. Plus, in most areas the more natural gas you use, the cheaper it is per unit, making it cost-effective, year after year after year.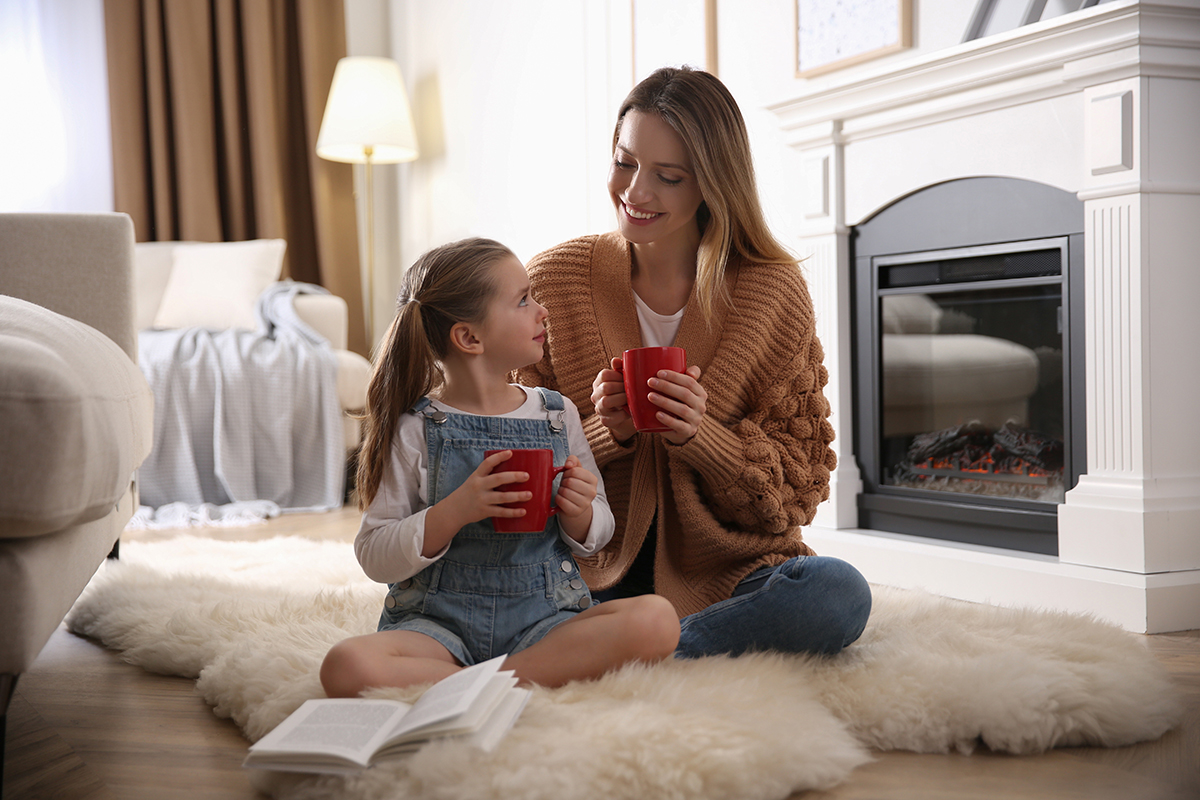 …or a hibernation hub
With space heating, your winter energy bill doesn't have to hit your track pants pocket too hard. One of the most economical heating options on the market, space heaters are ideal for use throughout the home – whether to heat an entire compact apartment, or specific larger rooms that need a temperature boost during the cooler months. So, if you find you're hunkering down in one particular room when the dark nights draw in, a space heater does toasty warm quickly and efficiently.
You can go for an unobtrusive, mounted unit or, if you want a cosy look and feel, embrace the drama of a natural gas log burner. Even without the need for piles of fire wood, its inviting glow makes a log fireplace the perfect feature piece for any room.
Protect against seasonal sniffles
When the cold weather sets in, so usually do the sniffles. In fact, allergy and asthma sufferers tend to find their symptoms worsen during the winter months – but installing a hydronic heating system could be part of the solution.
Because they heat an area by circulating gas-heated water through radiator or underfloor pipework, rather than through vents, hydronic heating systems help to minimise dust movement and minimise any reactions as a result.
Rug up
You're all about the layers in winter, so your space should be too. Consider laying down rugs for extra warmth underfoot if wooden floors or tiles run throughout your home; dress windows with thick, lined curtains to prevent heat escaping unnecessarily through windows; and add cosy throws to couches, so you can bed down for movie night in comfort.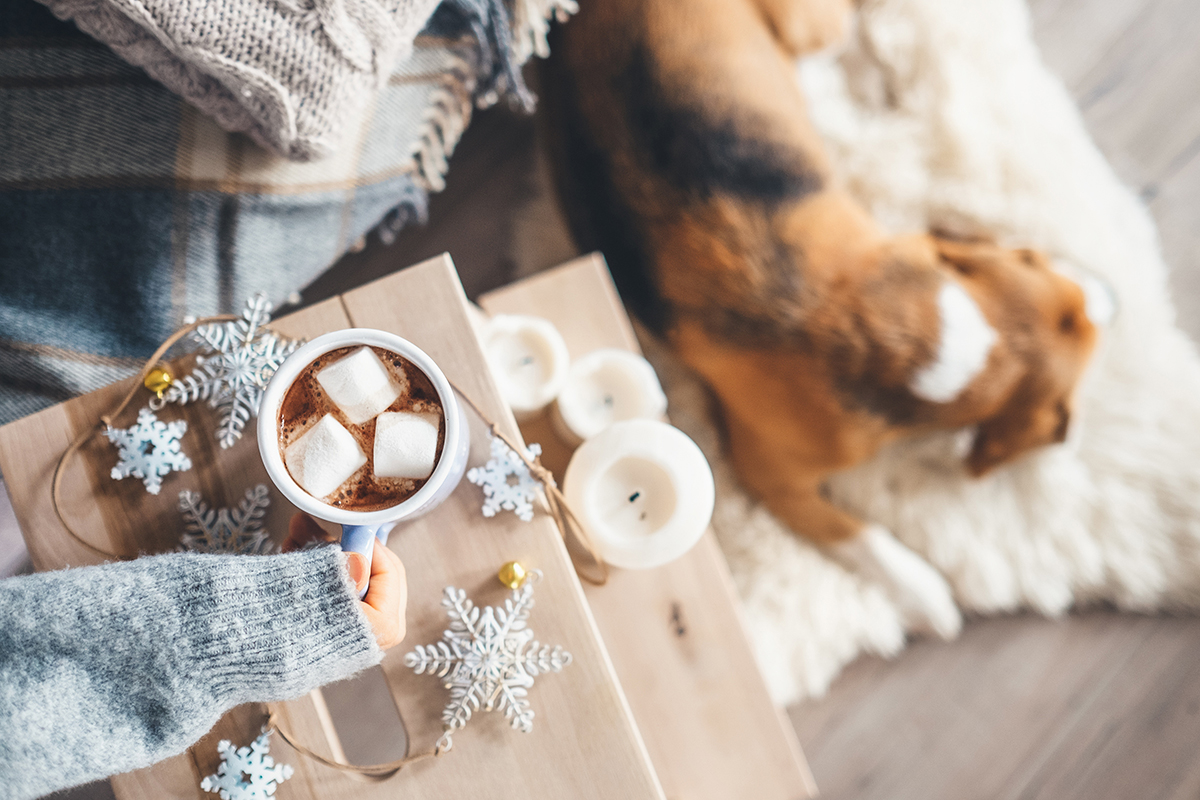 Tackle mini draughts
As the saying goes, it's the little things that count – and those tiny draughts that creep in under your doors or poorly sealed windows could be adding up to account for 25% of your home's heat loss. Make sure you get on top of them as the temperatures drop by using draught stoppers at the base of any door (but particularly those leading outside) and sealing gaps or cracks around windows with weather stripping or foam insulation.