According to recent data from the real estate sector, the average size of a new Australian home comes in at 243 square metres. This is roughly 10 per cent bigger than the average size of a new house built in the US, and nine per cent bigger than new houses in New Zealand.
We've held this title over arch-rival US since the mid 2000s, but the gap has shrunk in recent years as the American megahome market regains momentum following a brief, post-GFC size slump.
New Zealand aside, there's not much competition for biggest-average-house-size glory.
Denmark, for example, has an average new build size of 137 square metres (and it's the largest in Europe); Greece isn't too far behind Denmark but it's significantly behind us at 126 square metres; and the UK is the smallest in Europe at 76 square metres (two thirds smaller than Aussie homes).
According to data commissioned by CommSec, the average size of a new Australian house increased from 162.2 square meters to 227.6 square metres between 1984 and 2003, and has since increased a further eight per cent to 243 square metres as of 2013.
So what's driving this trend? The same CommSec data revealed that while houses are getting bigger, so too are the size of the families which inhabit them, with the average number of people in each household rising from 2.51 to 2.56 – the first such rise in the last 100 years.
This increase in household size can be attributed to a rise in multi-generational living arrangements, such as more young people – the biggest market for smaller homes – living in the family home longer due to an inaccessible housing market and increased participation at university. And, on the flip side of that, more elderly people returning to The Nest in their retirement years.
"It makes sense. Population is rising, as is the cost of housing and the cost of moving house, so we are making greater use of what we've got," said CommSec's Craig James in an interview with news.com.au.
As it stands, the average sized Australian home has four plus bedrooms, a dining and lounge area, a home entertainment or media room, and multiple main and ensuite bathrooms. For those looking to do the sums, that can get up there in terms of the costs of heating and cooling the house. Though access to plentiful resources like natural gas, and a smart, far-reaching national gas network can help keep the costs down – whether you're using gas to cook or cool, heat or dry.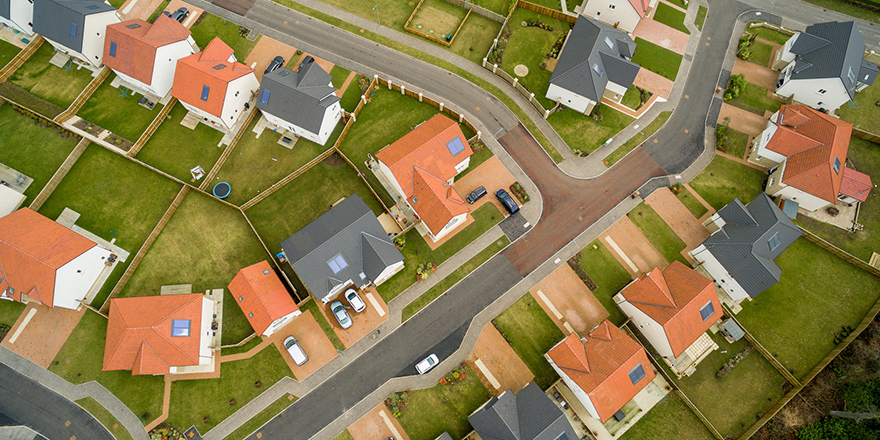 With an average of 4+ bedrooms in Aussie homes, it pays to keep costs down by switching to natural gas.
In contrast, the research also showed an increase (especially over the last decade) in the amount of young people (or Gen Ys) living in small, inner-city style accommodation. However, this increase was offset by the aforementioned trend of middle age Australians building over-sized homes in the middle and outer suburbs of capital cities.
So what does this all mean? While the popularity of smaller, inner-city accommodation continues to grow, it may not be the ideal: the figures are showing that for homeowners with the resources, a whole lot of space is in demand, reflecting the age-old ideal of the Australian Dream. And natural gas is helping power it.
Bigger homes need bigger energy solutions. Read about getting the right mix in your home today.