Whether your outdoor space consists of a compact balcony, spacious backyard, acres of land or something in between, most of us have a tendency to completely ignore them when the weather turns a bit frosty.
And look, we get it. Watching your favourite TV show or reading a book on the couch can be mighty alluring. Especially with some nibbles and drink in hand, and a gas fireplace that creates a warm, cosy mood with the flick of a switch.
But in this article, we make the case for getting out there and making more use of your neglected outdoor areas. Here are 5 easy ways that will help you better utilise your home's outdoor space this winter:
Festive lights
The right lighting can really transform your outdoor space. If you have any overhead structure, such as a patio, roof or trees, try decorating them with vintage festoon lights (pictured). The oversized bulbs add serious charm, and they can be arranged in any number of ways, so unleash your creativity and decorate in your unique style.
Alternatively, opt for a host of small fairy lights that you can place around the walls and surfaces to give off a festive feel and a nice illumination that will make the good times last longer.
Or mix and match a heap of candles, lanterns, fairy lights, overhead lights and other outdoor lights for an eclectic result that will make those cooler evenings and sunsets even more beautiful.
For added ambience, place your lights near a water feature if you have one. Also remember to make use of uplights, which draw the eye around the space, casting emotive shadows off the branches and showcasing your textured materials.
Outdoor heating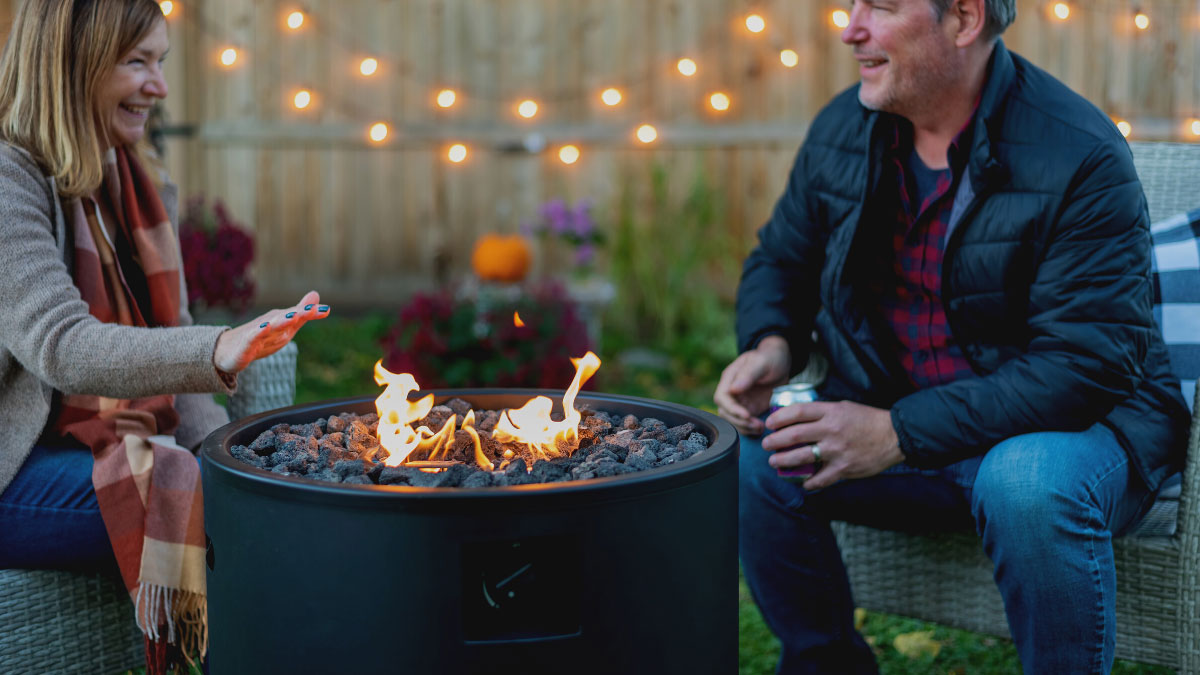 Outdoor heating is arguably the biggest game changer when it comes to spending more time outside. Because naturally, if you're warm and toasty, you're much more likely to enjoy your home's outdoor space.
If you have the space, one way to do this is with a good old fashioned fire pit. There's something so magical about sitting around a bonfire and roasting marshmallows or making smores, or simply being hypnotised by the flicker of the flames.
But in these modern times, outdoor gas heaters, gas fire pits, and outdoor gas fireplaces are more popular than ever due to the fact that they're more convenient, safe.
Gas fire pits and fireplaces can also produce equally hypnotic flames, and are sure to add a rustic look that will be enjoyed by all your friends and family year round, be it a low key BBQ or a massive get together.
Snacks and beverages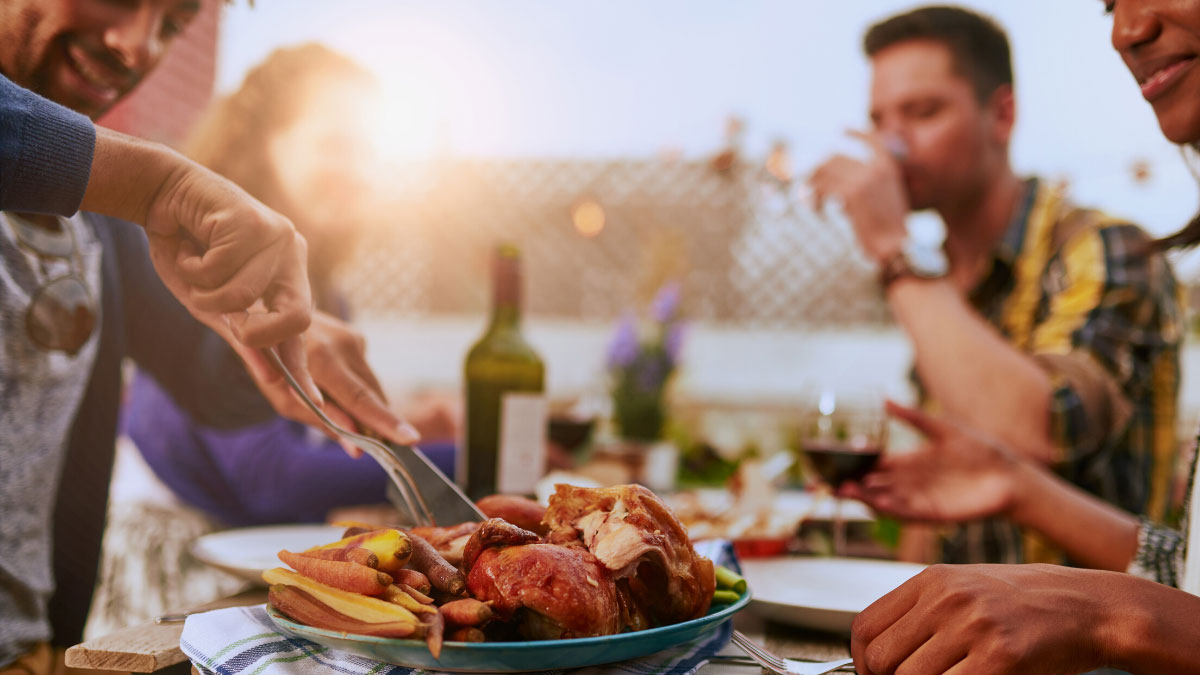 "When a man's stomach is full it makes no difference whether he is rich or poor." So said a supposedly wise, ancient Greek dramatist called Euripides. And certainly, the right snacks and beverages can make anything a whole lot better.
Food preferences are so diverse, it's hard to narrow down the choices. That'd be a whole article in itself. But some truly classic winter staples are stuffed jacket potatoes, toasties, soup, cheese boards, and popcorn.
Mulled wine is a timeless outdoors-y winter drink because of its comforting, warm properties. All it takes is gently heating up red wine with fruit and spices, such as cinnamon sticks, cloves and star anise. Whisky is another popular winter drink, as are herbal teas, chais, hot chocolates, and matcha lattes.
Wear comfy clothing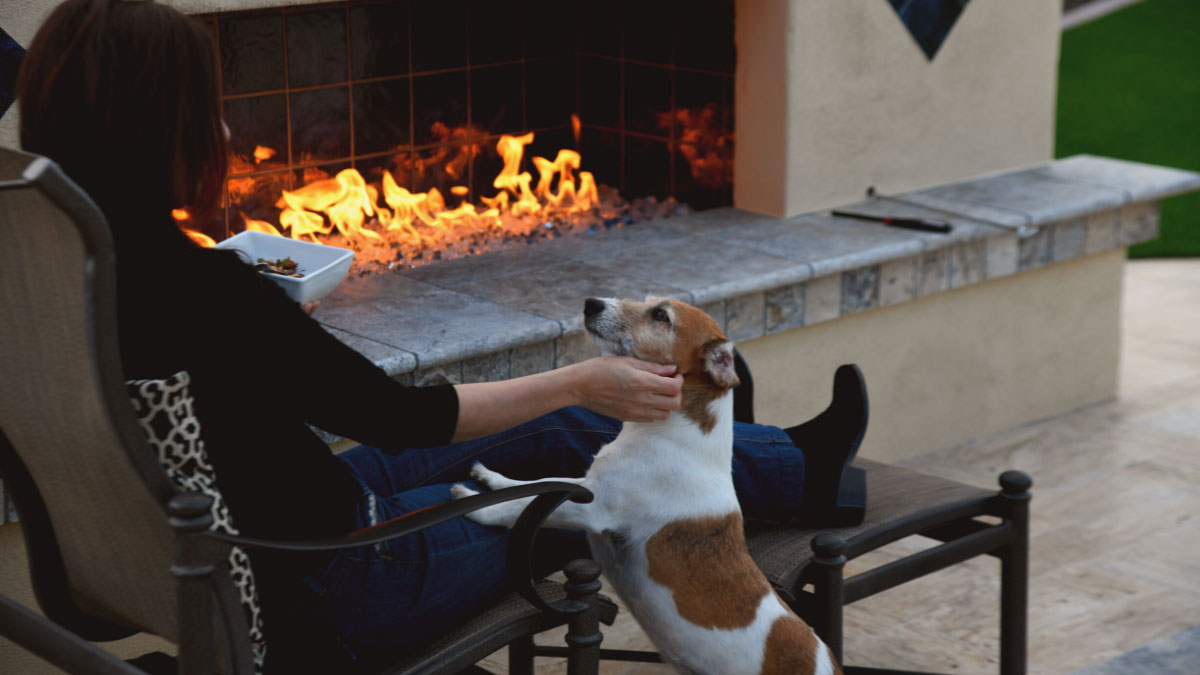 From your snuggest PJs to your trusty puffer jacket, luxurious bathrobe to practical long johns and thermal wear, the outdoors in winter is infinitely preferable when you're dressed in your favourite comfy classics.
If you're planning to stay there for a while, it's all about ensuring that all parts of your body are covered. We're talking scarves, gloves or mittens, beanies, maybe even earmuffs if it's particularly cold.
In terms of footwear, snow boots or Ugg boots are sure to get the job done, as will a good pair of insulated slippers. Whichever winter clothing you choose, just make sure it's all super comfortable.
Add luxury, loungey outdoor furniture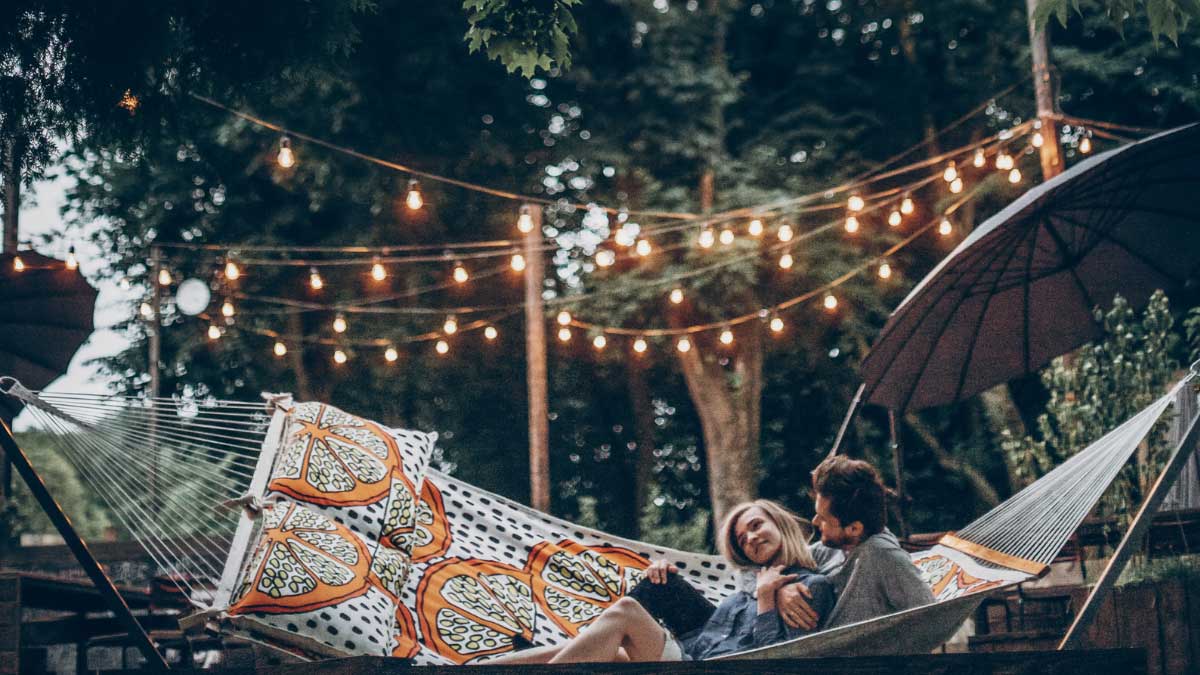 Another way to get more from your outdoor space is to obtain a statement piece of outdoor furniture that you simply love lounging on.
An ideal option is a hammock. These are relatively affordable and available in free standing models. If you're not a fan of hammocks, try a pod-shaped hanging chair or a sunlounger instead. All of these options provide the wonderful ability to sink in and be instant relaxed.
The beauty of these 5 tips is that they can be combined for optimal effect. Set the mood with festive lights, get out those tasty snacks and drinks, pop on your comfiest clothing, and sink into that hammock or other outdoor furniture. And stay warm with a gas fireplace, one of the many gas appliances that powers our modern lifestyle.
To learn more, head over to our AGN blog , where you'll find articles on everything from outdoor entertaining tips to how to make your home cosier and the essentials about natural gas.