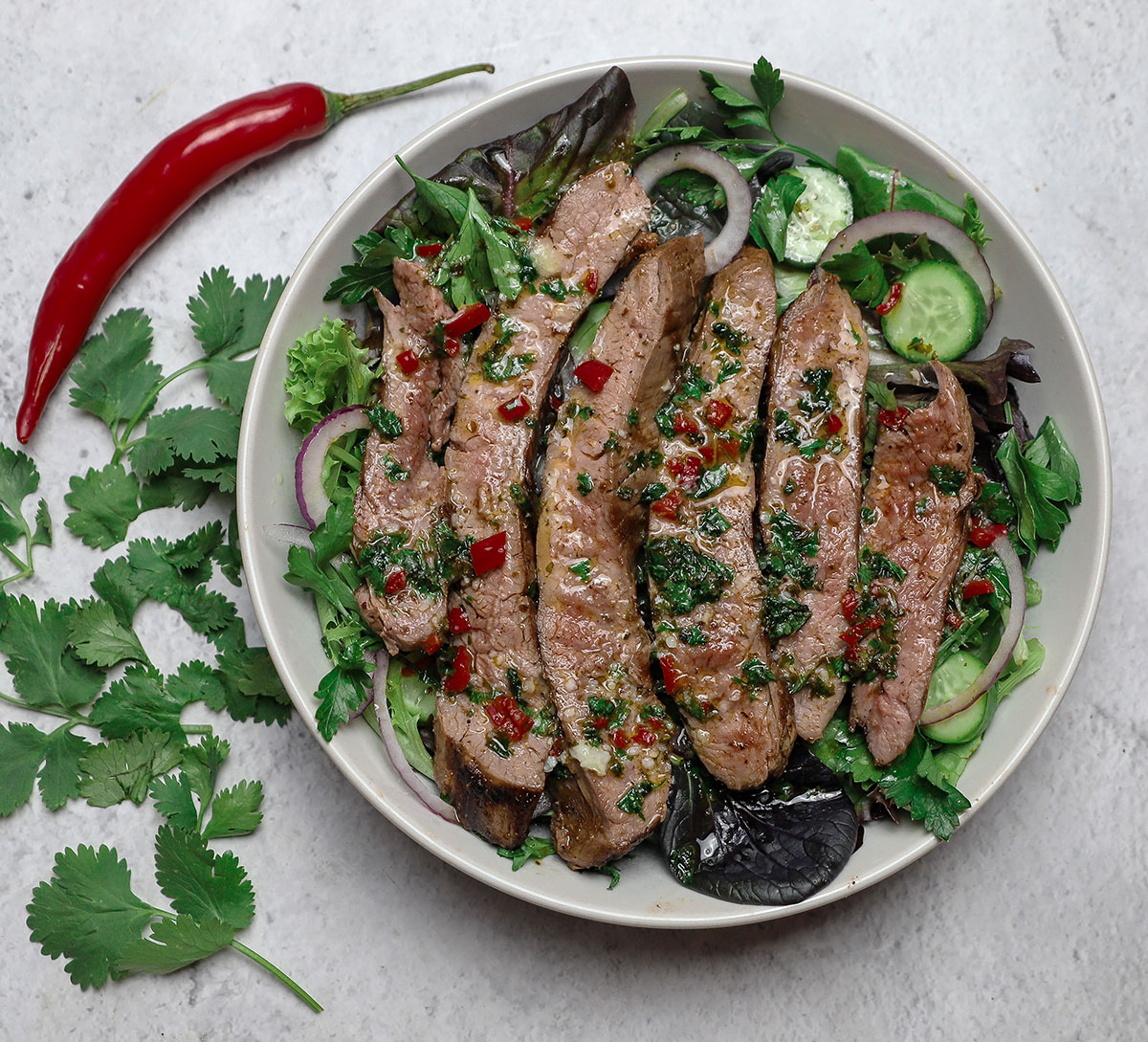 When it comes to barbequing, sisters Irene Sharp and Desi Longinidis are local legends. Both have been sharing their BBQ inspiration online for many years and recently competed in Channel 7's Backyard BBQ Wars. Irene, one half of the dynamic sister duo, shares her recipes at @come.grill.with.me and she's created a dish especially for us: grilled skirt steak with chilli, lime and ginger dressing.
Irene loves cooking with gas when it comes to her BBQ "because I can manage the heat settings quickly and have dinner cooked and ready for my family to enjoy in no time at all". Irene also loves how easy it is to clean up afterwards.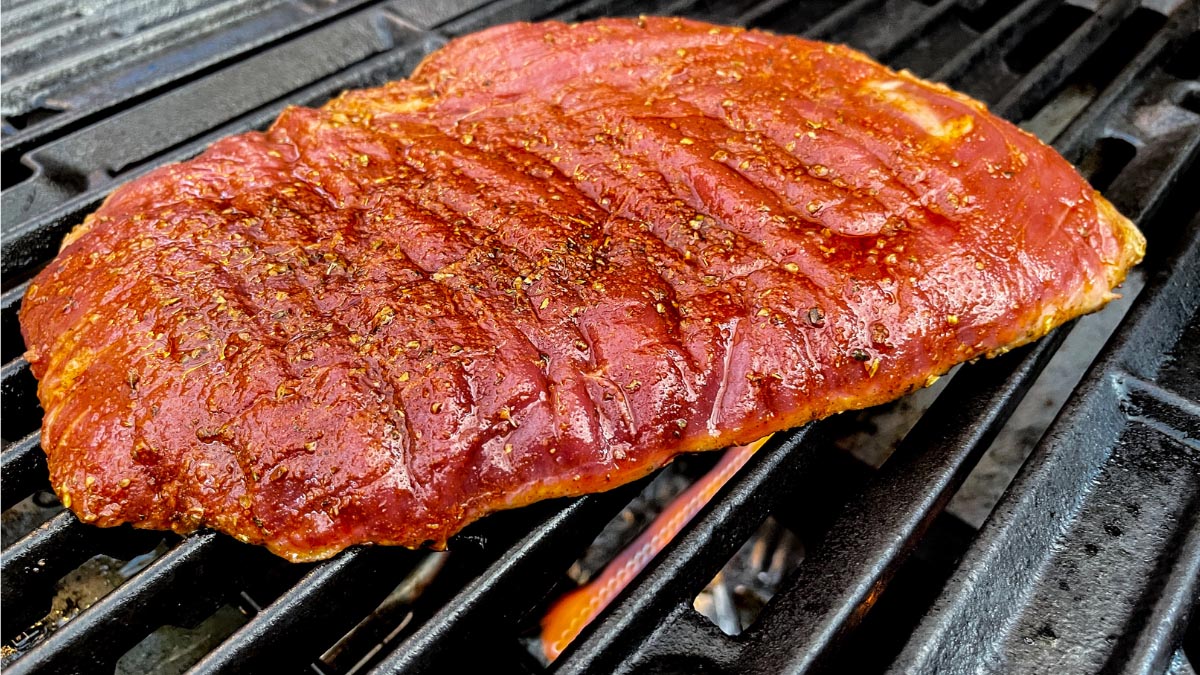 Ingredients: (Serves 4-5)
600g Beef Skirt Steak (Can be substituted for flank or hanger steak)
2 tablespoons olive oil (to coat the beef)
180g mixed lettuce salad bag
2 Lebanese cucumbers, thinly sliced
½ Spanish onion, thinly sliced
For the Rub –
1 teaspoon oregano
1 teaspoon sweet paprika
1 teaspoon salt
½ teaspoon cumin
¼ teaspoon pepper
For the Chilli, Lime and Ginger Dressing –
1 teaspoon caster sugar
3 tablespoons rice wine vinegar
1 long fresh red chilli, deseeded and finely chopped
½ cup olive oil
2 teaspoons ginger paste
2 teaspoons garlic paste
Salt and pepper to taste
Method:
Prepare the rub by combining oregano, sweet paprika, cumin, salt and pepper. Pierce the beef with a fork all over to help flavour the beef and break down the connective tissue before grilling. Coat both sides of the beef with olive oil and season with the rub.
Prepare the dressing by combining sugar, rice wine vinegar, red chilli, olive oil, lime juice, ginger paste, garlic paste, salt and pepper. Set aside until needed.
Preheat gas BBQ and set to medium-high heat. Cook beef on grill grates for 4-5 minutes each side for medium doneness. Remove beef from BBQ and rest for 5-10 minutes.
Combine and toss mixed lettuce leaves, cucumber slices and Spanish onion in a large bowl.
Divide salad between serving plates. Top with sliced grilled skirt steak and the chilli, lime and ginger dressing.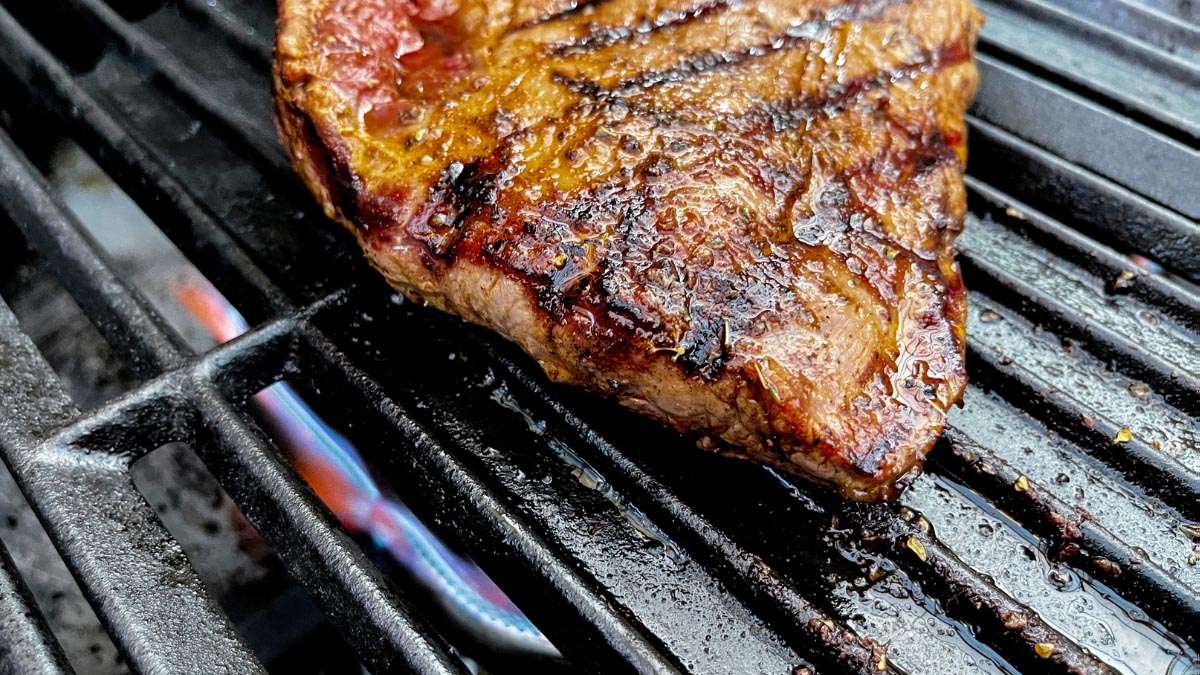 Looking for more cooking inspiration? Check out the on our blog.
And if you're not yet already enjoying cooking with gas, consider getting your home connected.