Building a new home offers so many great benefits! You get to do it your way, to tailor almost all aspects to suit your exact needs and lifestyle.
But building a new home requires a lot of careful consideration and planning too. One such consideration is choosing your appliances.
When creating this list of must-have appliances for new home builds, our criteria focuses mostly on functionality, quality, modern technology, style, and energy efficiency. We hope these 5 appliances help you get one step closer to building your dream home.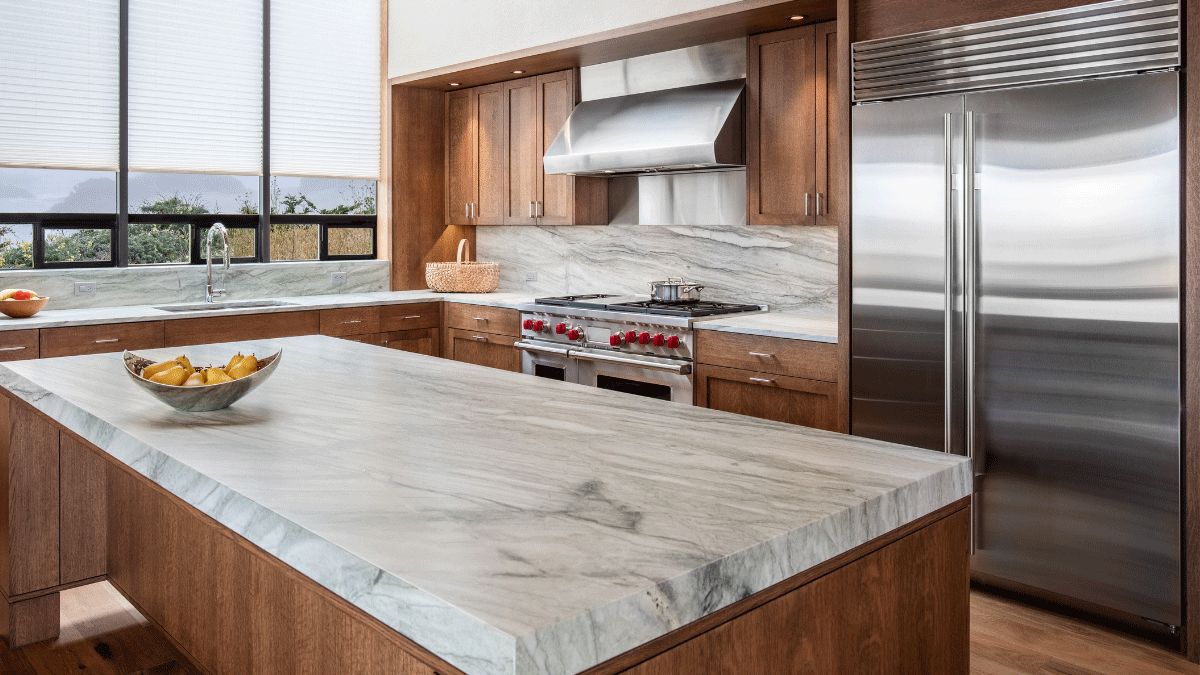 1. A fridge/freezer to meet your exact needs
Fridges and freezers vary greatly. Separate or combo, top mount or bottom mount or side-by-side, silver or white. And this doesn't even touch on things like size, price, interior layout, energy efficiency, features, and much more.
Narrow down your search by working out what type of fridge will best suit your overall kitchen layout and food storage needs. Doing so will give you a good idea of size and style. Then you can delve deeper into fridge/freezer configurations, door types, finishes, features etc..
It pays to remember that fridges have gotten a whole lot smarter recently. From fridges with numerous cooling zones, including airtight modes tailored for things like fruits and vegetables, through to high-tech programmed refrigerators able to detect the type of items and keep track of details like expiry and usage.
2. An efficient washing machine and dryer
As with fridges and freezers, washers and dryers come in all shapes and sizes, styles and models. When choosing, consider the space it's going in, how frequently you intend to use it, and for the washing machine, whether you prefer a top loader or front loader.
High-efficiency washing machines, available in both top load and front load models, cost more but do a great job and which save water and energy, potentially saving you money in the long run.
In terms of clothes dryers, one of the key considerations is choosing between gas dryers and electric dryers. Overall, gas dryers are more efficient because they heat up much more quickly and generate more heat overall, which in turn dries clothes faster. Gas dryers can also save you money compared to their electric counterparts.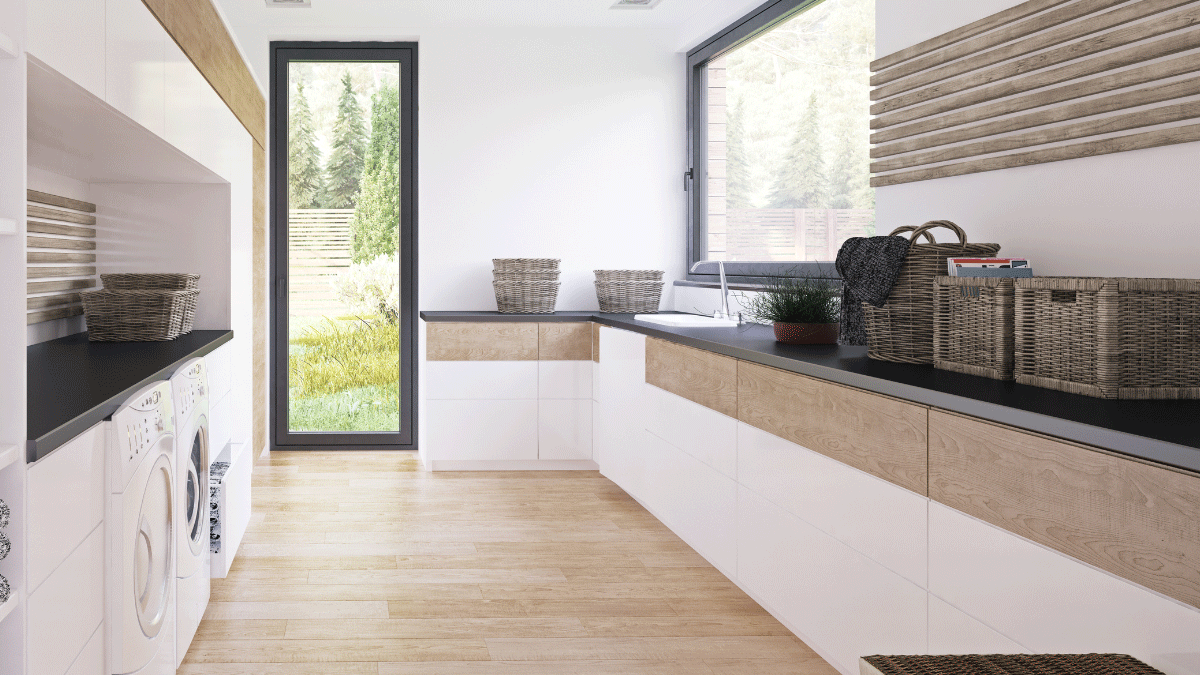 3. Sensor Rubbish Bins
For too long, us humans have relied on foot pedals or hand lifted lids for our rubbish. And don't get me wrong, props to the inventors of these types of rubbish bin. They've served us well.
But in this day and age, why not kit your new home out with sensor rubbish bins? These simple yet ingenious inventions lift the lid with the swipe of your hand, allowing you to dispose of waste more easily and sanitarily than ever before.
4. A statement espresso machine
No doubt the most important appliance/item in the house for you caffeine addicts, coffee machines are a wonderful addition to any new home. They can really make a kitchen pop.
Searching for the right espresso machine can send you down many incredibly complex rabbit holes, but for most people, a pump driven semi-automatic or automatic machine will be the go-to. Pod machines are a popular alternative. Luckily, all of these machines come in all manner of styles to suit your kitchen aesthetic.
If you're keen to make a statement with your espresso machine, you may wish to consider a manual or lever machine. These machines not only allow you to control every variable involved in their brewing method for the ultimate espresso, they can also look spectacular and help your kitchen attain that retro, chic vibe.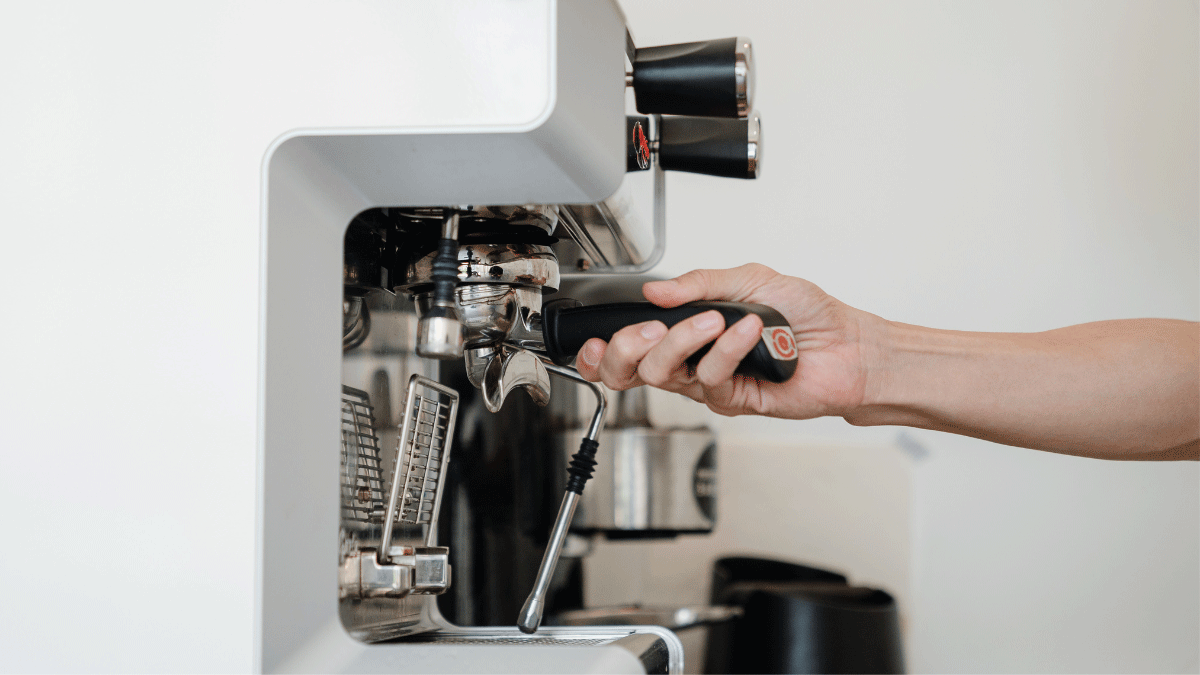 5. Oven and Cooktop
We've tried to avoid filling this article with too many standard appliances, but we couldn't write about home appliances without including an oven/cooktop. They're pretty much the definition of essential.
Start your search for your dream oven and cooktop by deciding on the fuel type: gas or electricity. Both have their merits. Gas ovens and cooktops generally cost a bit more up front but are much more cost-effective to run, and only natural gas cooktops let you capture all the flavours in your favourite dishes with instant heat control.
Other benefits of natural gas cooktops and ovens include cost savings, greater reliability, and superior quality. Gas ovens and cooktops can also look mighty fine too.
Once you've chosen between gas or electric, it's time to consider what type of oven (e.g. a freestanding oven or a built-in one) and cooktop (square or rectangular) you prefer, or if you want a combo oven/cooktop, as well as things like energy efficiency, functions and features.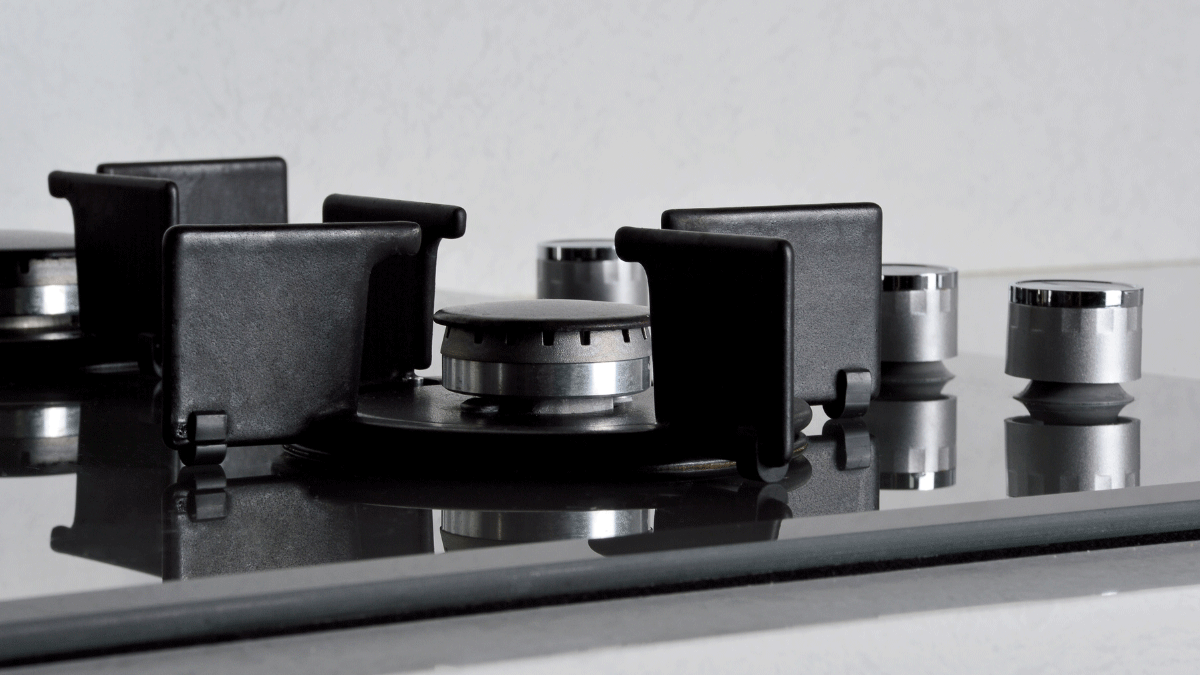 So there you have it: 5 must-have appliances you should include in your new home. This is by no means a complete list, but hopefully it's given you some inspiration as you set about creating your dream home. If you are looking for more inspiration, renovation guru Interiors Addict shares more favourite gas appliances here.