Making the most of the great outdoors in the company of friends and family is one of life's luxuries. And this has never been truer given the recent events, which have made us appreciate our outdoor spaces even more.
Yep, the Covid pandemic and its lockdowns transformed the way we socialise, especially in major cities. Walks, picnics, al fresco dining, and other outdoor activities all became safe and effective ways to touch base with loved ones.
But enough about the pandemic. The fact is, we're heading into summer, which means it's time to dust off that barbeque, spruce up your outdoor area, pop the cricket on, enjoy some cold bevvies, and make the most of the gorgeous weather.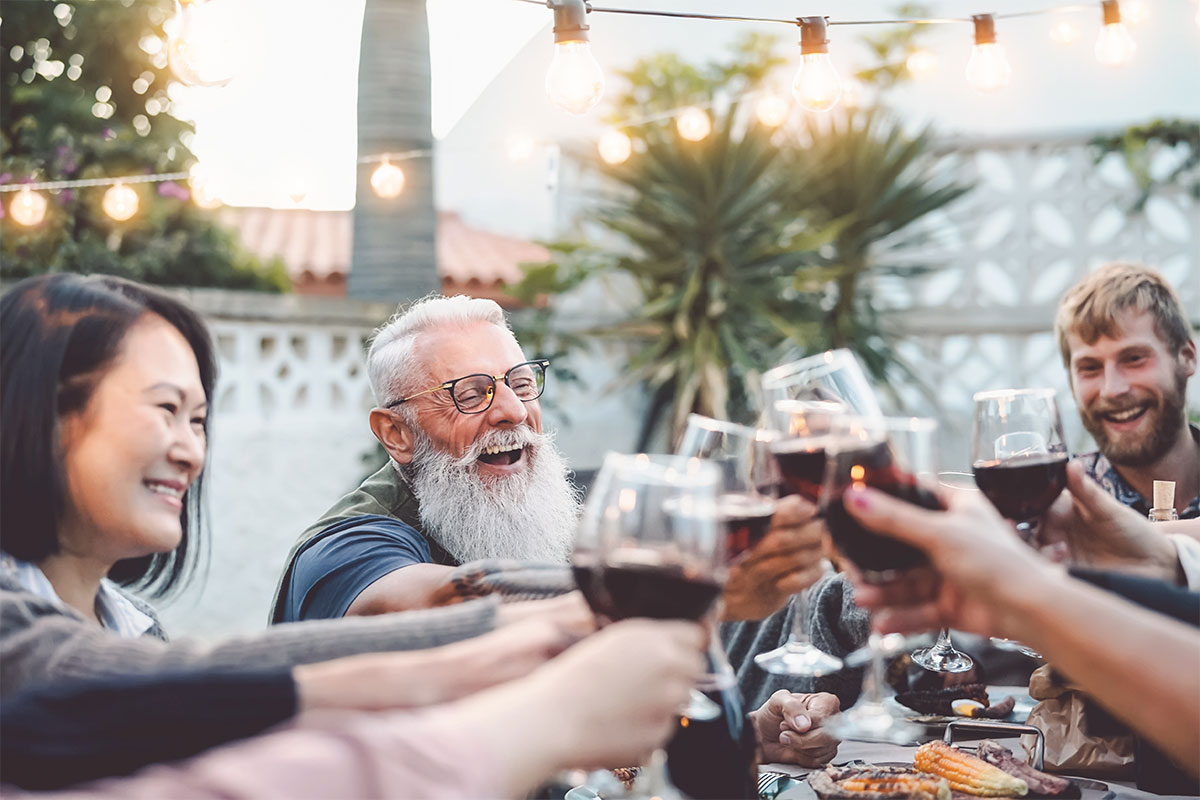 To help you achieve that, we thought we'd share a few useful outdoor entertaining tips with you…
A comfy outdoor setting is key
Outdoor entertaining should first and foremost be comfortable, so make sure your outdoor setting is up to snuff.
If you haven't used yours for a while, chances are your glass tables, wicker furniture, metal chairs, sun loungers etc.
If you have a park bench setting or hard chairs, think about laying out some cushions so you and your guests can settle in for an extended period of time. Also take a moment to work out the best layout for the guests you plan on inviting.
Both the sun and pesky rain can wreak havoc on even the most carefully laid plans, so consider a sun umbrella, or even installing some form of enclosure, if your outdoor space is exposed.
Choose a Natural Gas BBQ for consistent results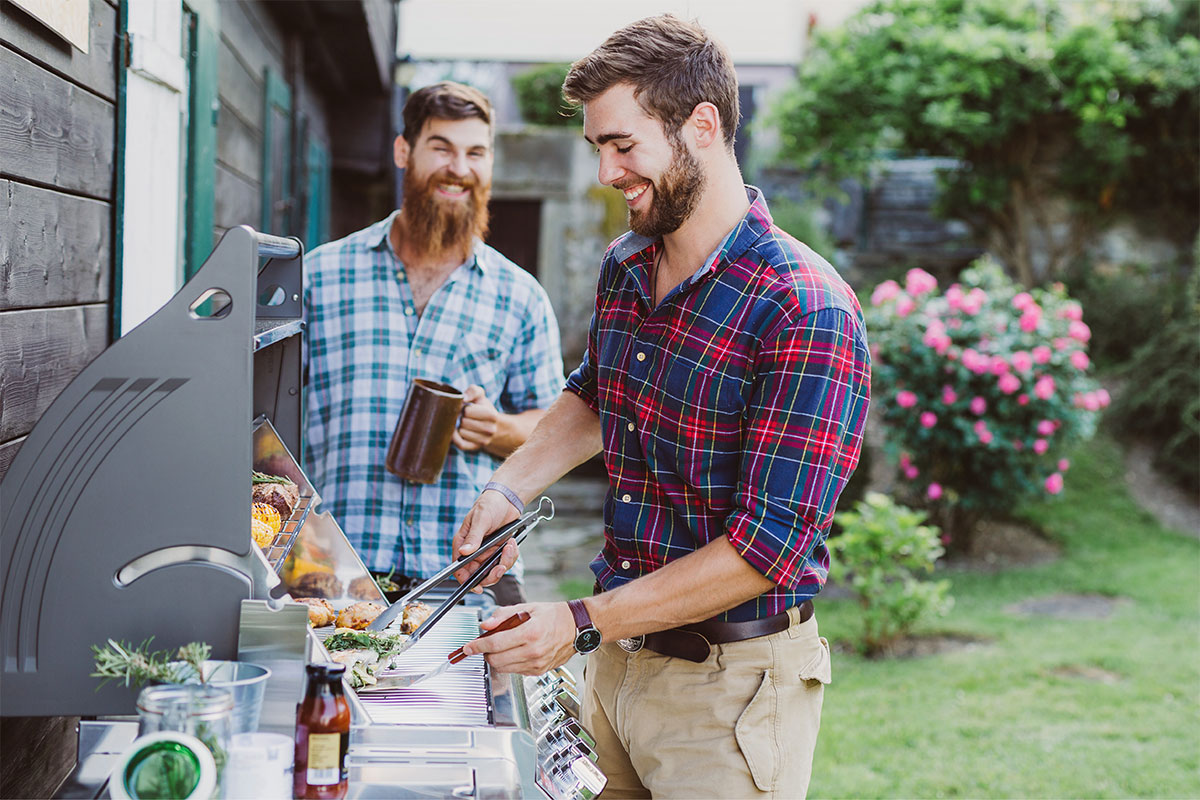 There's something so special and festive about firing up a barbecue. From the delectable smells to the salivating sizzling sounds, barbecues are the perfect symbol of summer and good vibes; no backyard is truly complete without one.
Natural gas allows you to barbecue with ease. By choosing a natural gas barbecue, which connects simply to your home gas supply, you're always cooking with gas.
Not only does this make your barbecue a viable option anytime, such as an impromptu family dinner or when a couple of mates pop by unannounced, you also save yourself the cost and hassle of testing and replacing those hefty, antiquated propane gas bottles.
There are so many natural gas BBQs to choose from, you're sure to find one that perfectly complements your yard and budget. Or consider going the extra mile with a built-in outdoor natural gas cooktop that'll make your whole neighbourhood jealous.
Get your outdoor heating just right
Another important aspect of outdoor entertaining is the temperature. Get it wrong and that dreaded in-law is bound to make some snarky remark to get under your skin. Avoid this strangely specific example and ensure you and your guests enjoy the outdoors with effective natural gas outdoor heating systems.
Natural gas is gaining popularity in homes around Australia for being a consistent and affordable solution for a host of things, including heating. Find out more about natural gas heating here.
Whether you're throwing a party or just relaxing in your backyard, outdoor gas heaters use radiant heat to create supreme warmth and atmosphere. They come in a number of shapes, sizes and styles to suit your space and existing decor, and are a must-have for when the sun sets and for those in between days.
Create a snacks and drinks table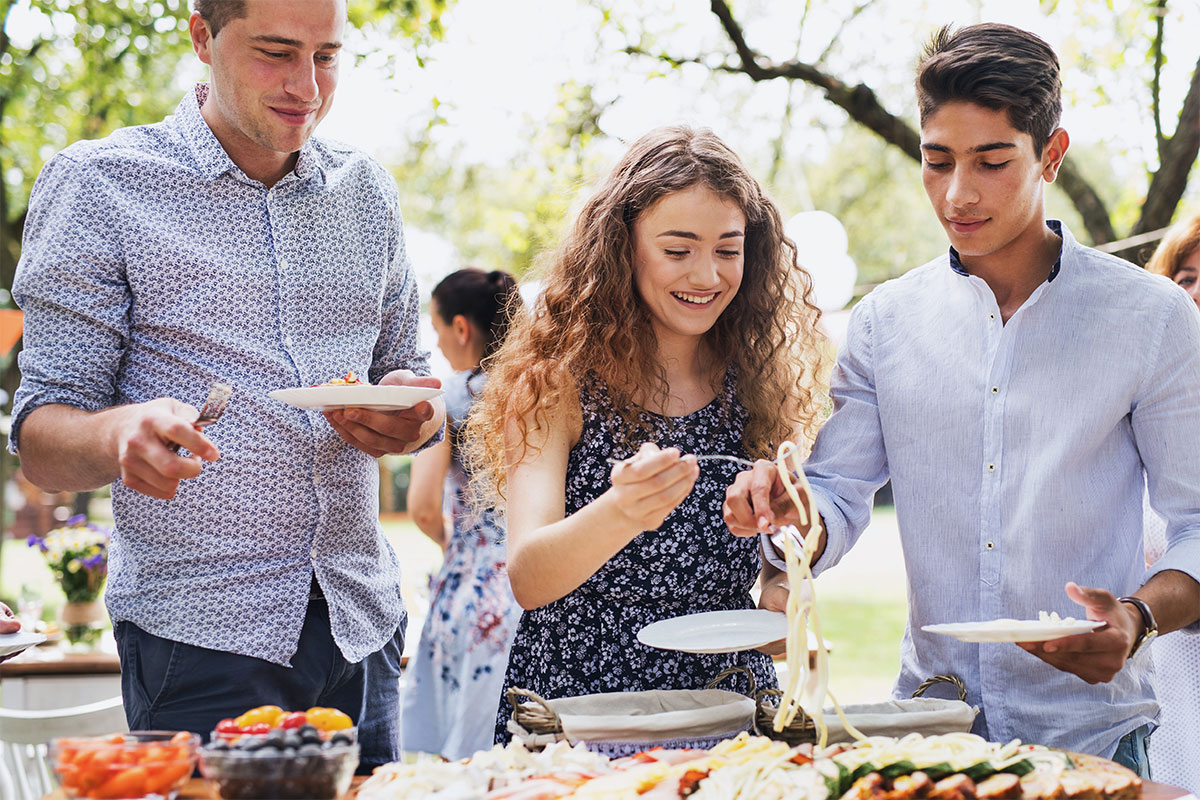 Creating a snacks and/or drinks table is a great way to encourage your friends and family to help themselves in a fun and relaxed way, while also taking some of the stress of topping up drinks and providing for everyone off your hands.
In terms of snacks, chips and dips are always a winner. Bonus points for a diverse spread of cheeses, salads, sandwiches and sweet treats. Just make sure you've covered everyone's dietary requirements. And if you're short on time, get your guests to bring along a plate.
For the drinks station, simply make sure you have the essentials: glasses, ice, and a selection of beverages. If you're going fancy, pair spirits with mixers and provide a cocktail shaker so people can play bartender and whip up their own drinks in style.
Set the mood with decorations, lighting, music
The little details can make a big difference. When it comes to your table setting, take the time to consider your napkins, cutlery, placemats, dinnerware, glassware and serving bowls. If you're worried about using your regular items, melamine dinnerware sets are a durable, affordable option.
On the more practical side, double check your outdoor lighting is adequate. Some tea lights and lanterns can add serious style to proceedings. Insect repellents like citronella candles are another essential that can make or break your outdoor festivities.
Music is arguably the most important consideration of all when setting the mood. Get it right and you'll have feet tapping, hips shaking, heads nodding, conversation flowing. Get it wrong and, well, even your natural party charms may not be enough to salvage the atmosphere. Struggling for inspiration? Check out AGN's very own Spotify playlist!
Ambience abounds with a natural gas fireplace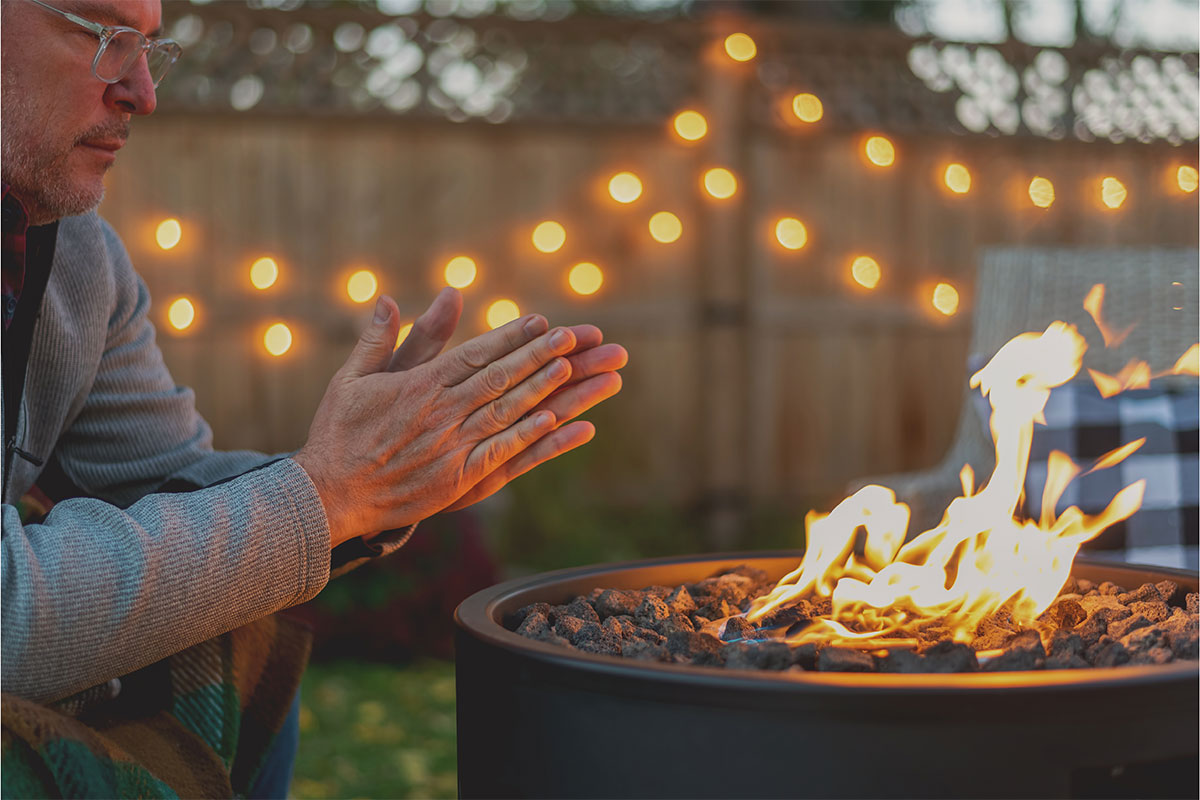 Gas fireplaces are a wonderful option for outdoor entertaining. They look great, add incredible ambience to proceedings, are generally low maintenance, and can provide a lot of heat without the need for firewood and the toxic smoke and other by-products that come with traditional fires.
Instead, just flick the switch and let the wistful, warm cosiness begin.
~
By implementing these outdoor entertaining tips, you'll create an inviting, comfortable and stylish environment, complete with great food and drinks.
Find out if and how you can get natural gas barbecues, heating systems, and fireplaces set up in your home with ease. Or discover so many other amazing benefits of natural gas over on our blog.