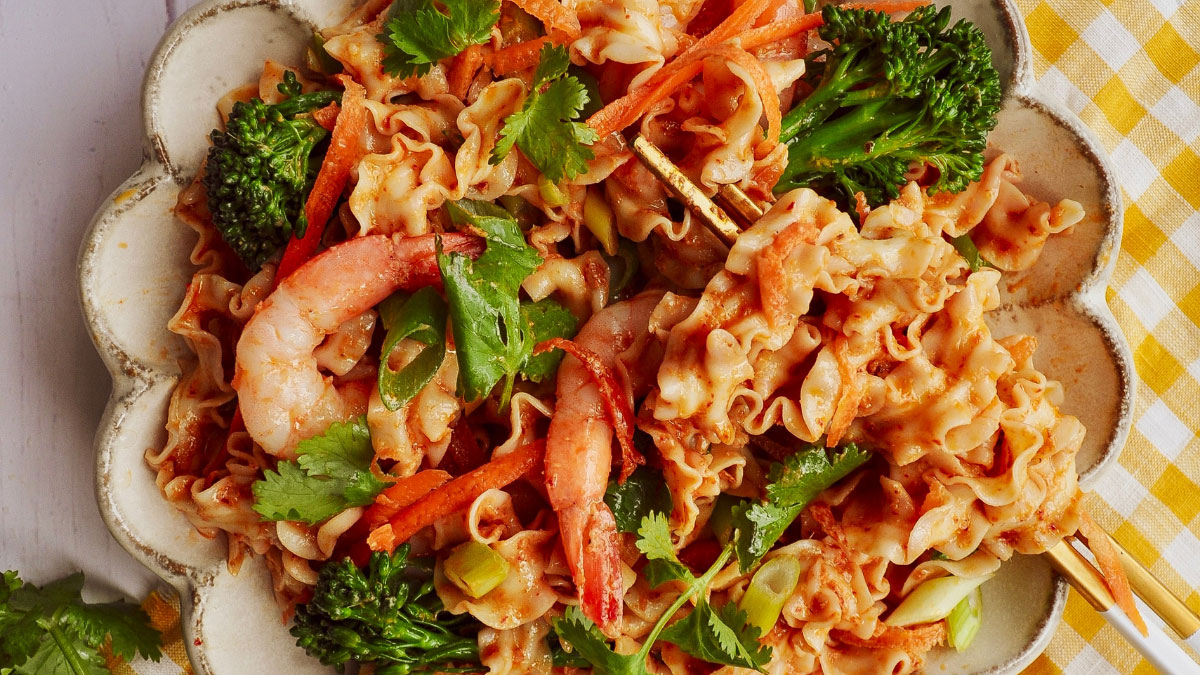 If you're looking for healthy, delicious and easy to whip up recipe inspiration then Therese Spoon on Instagram is a must follow – her feed is not only pretty to look at, but full of meals that are good for you.
We have partnered with Therese to create a series of delicious dishes – and you're invited to play along at home. Grab your wok because it's Red Curry Noodle Stir Fry night!
Cooking with a gas stovetop is perfect for the wok - it heats up faster and more evenly, you can change the temperature instantly (no heat-up or cool-down time!) and the flame is much easier to control when you can see it.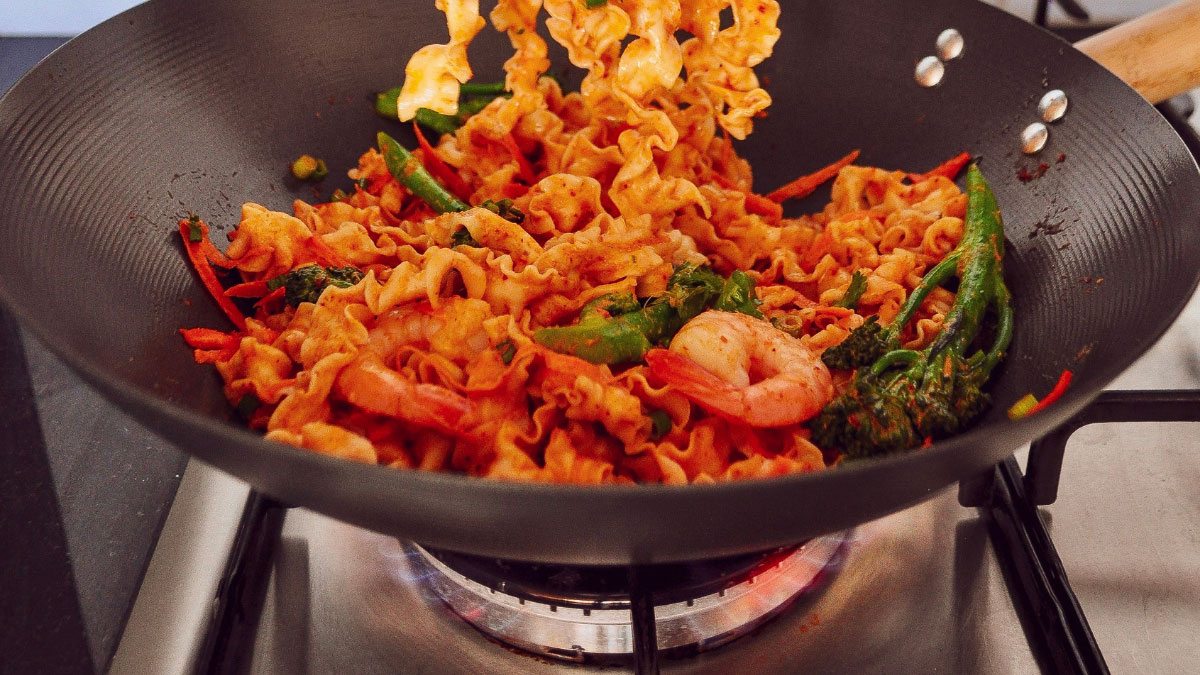 Ingredients: (Serves 4-5)
500 g noodles
1 tbsp olive oil
1 large brown onion- thinly sliced
5 tbsp red curry paste
1 tsp fresh ginger- minced
2 cloves garlic- minced
2 kaffir lime leaves
500g large prawns- peeled & deveined
Your choice of veggies- I've used charred broccolini & shredded carrot
400 ml light coconut milk
½ tbsp fish sauce
½ tbsp palm or brown sugar
---
To serve:

1 lime- cut into wedges
Thai Basil Leaves
Coriander leaves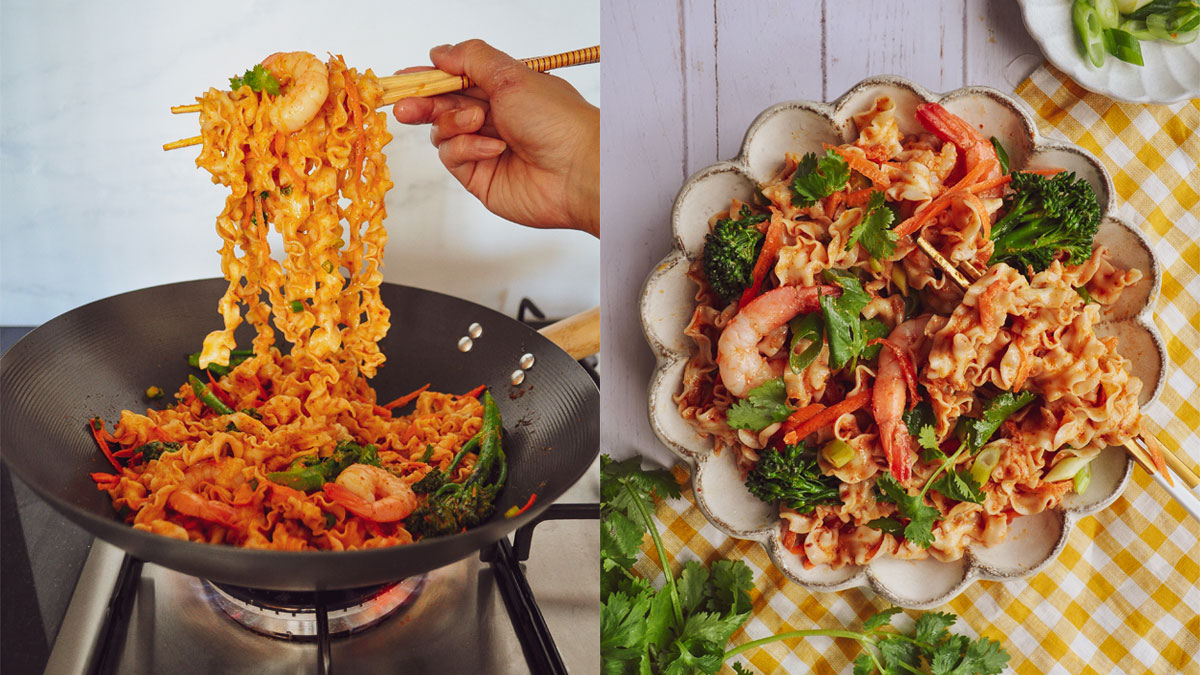 Method:
Cook the noodles according to packet instruction- if using fresh noodles, rinse with hot water, drain and set aside. In a large wok, heat the oil over high heat. Fry the onions for 2 minutes, then add the curry paste, ginger, garlic, and kaffir lime leaves. Quickly stir and fry for 1 minute or until the paste dries out and starts to spit.
(Frying your spice paste over high-heat is an absolute must if you want to unleash all the aromas and flavours in your spices- I'll usually fry my spices with a bit of coconut oil or ghee until it starts to spit, before adding the rest of my ingredients. This helps achieve super flavourful dishes- even if you're using store-bought pastes!)
Add in the prawns, and quickly sear each side for a minute until lightly browned, then reduce the heat to medium. Pour in the coconut milk and simmer for 3 minutes or until the prawns are cooked through.
Add the fish sauce and sugar, stir until dissolved. Toss in the drained noodles and any additional veggies and toss until the sauce has thickened and clings onto the noodles.
Transfer onto serving bowls, then top with the lime wedges and any extra herbs. Serve warm.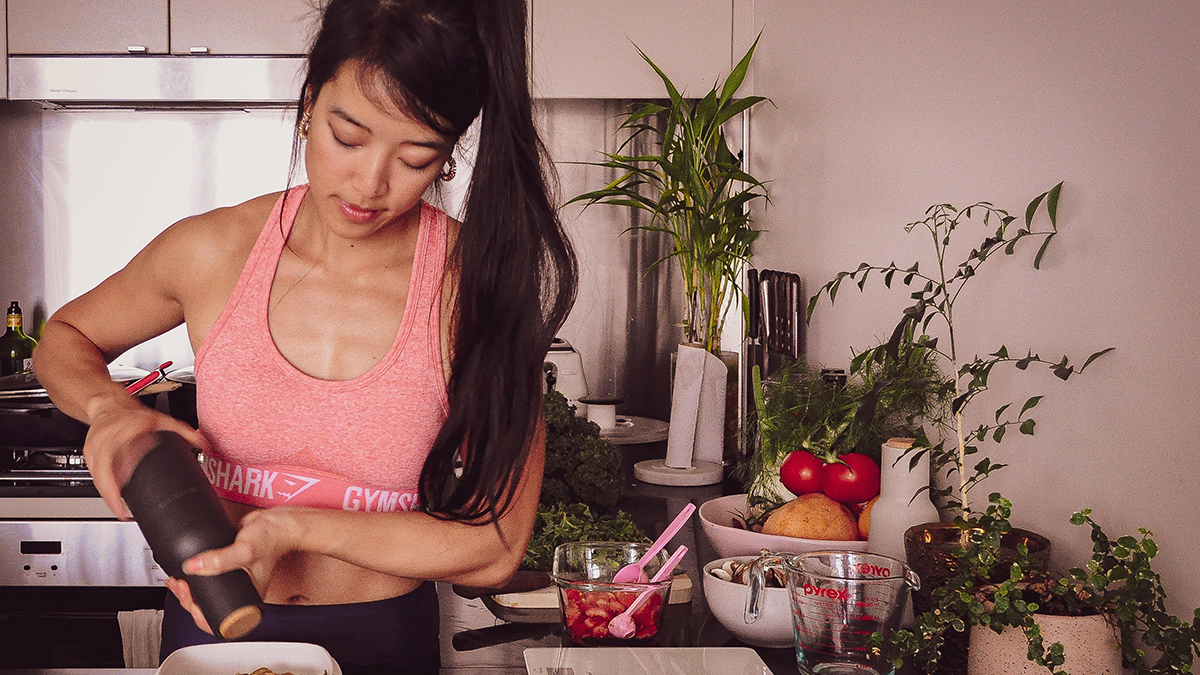 Looking for more cooking inspiration? Check out the on our blog.
And if you're not yet already enjoying cooking with gas, consider getting your home connected.