Ahhhh, spring! As we emerge from our winter hibernations, we are once again reminded why you're considered the fairest season of them all.
Spring is defined by all manner of delightful qualities: increased daylight, warmer temperatures and thereby more opportunity to be outdoors, an explosion of flowers and leaves, a wealth of fresh produce, cute baby animals … the list goes on.
Then of course, there's spring cleaning! Love it or hate it, spring is closely associated with a good deep clean of your home, a tradition that researchers have traced back as far as ancient Persia, where homes were readied for their New Year, which falls on the first day of spring.
Spring is undoubtedly also a practical time to clean. It's warm enough to open the doors and windows to air out the house, and has some high winds that help clear out dust and cleaning product chemicals.
We recommend making a schedule and tackling a handful of spring cleaning tasks over time. Room-by-room is a great way to make spring cleaning seem more manageable. Do the kitchen one weekend, bedrooms the next etc..
That's why our three-part Spring Cleaning Guide is divided into areas in your home. This article covers the essential spring cleaning tips for your kitchen, while our other sections take care of your bedrooms and bathrooms, and other interior spring cleaning tasks.
Our kitchen spring cleaning list
For these kitchen spring cleaning tasks, you'll want to be equipped with the following:
Sponges
Cloths
Dish scourer
A microwave-safe bowl
Empty spray bottle
Gloves
With the necessary equipment in hand, it's time to start cleaning…
Clean your microwave
In this world, death, taxes, and microwave splatters are three of life's absolute certainties. The good news is, it's easy to get rid of the latter.
For an at-home remedy, fill a microwave-safe bowl with a cup of water and either some chopped-up lemon, lime or orange, or a few tablespoons of vinegar. Place this inside your microwave and turn it on for a few minutes, until the water boils and the window is steamy. Let it cool, then remove the bowl and wipe the sides with a sponge.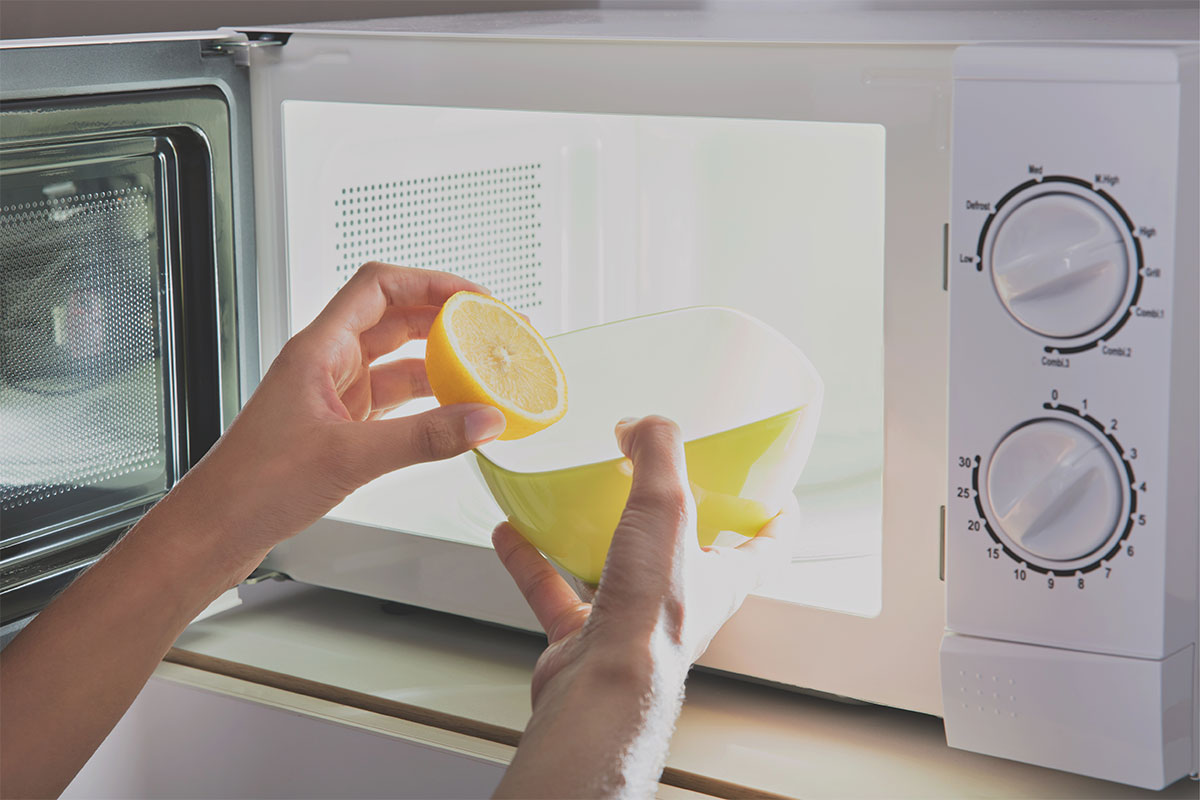 ---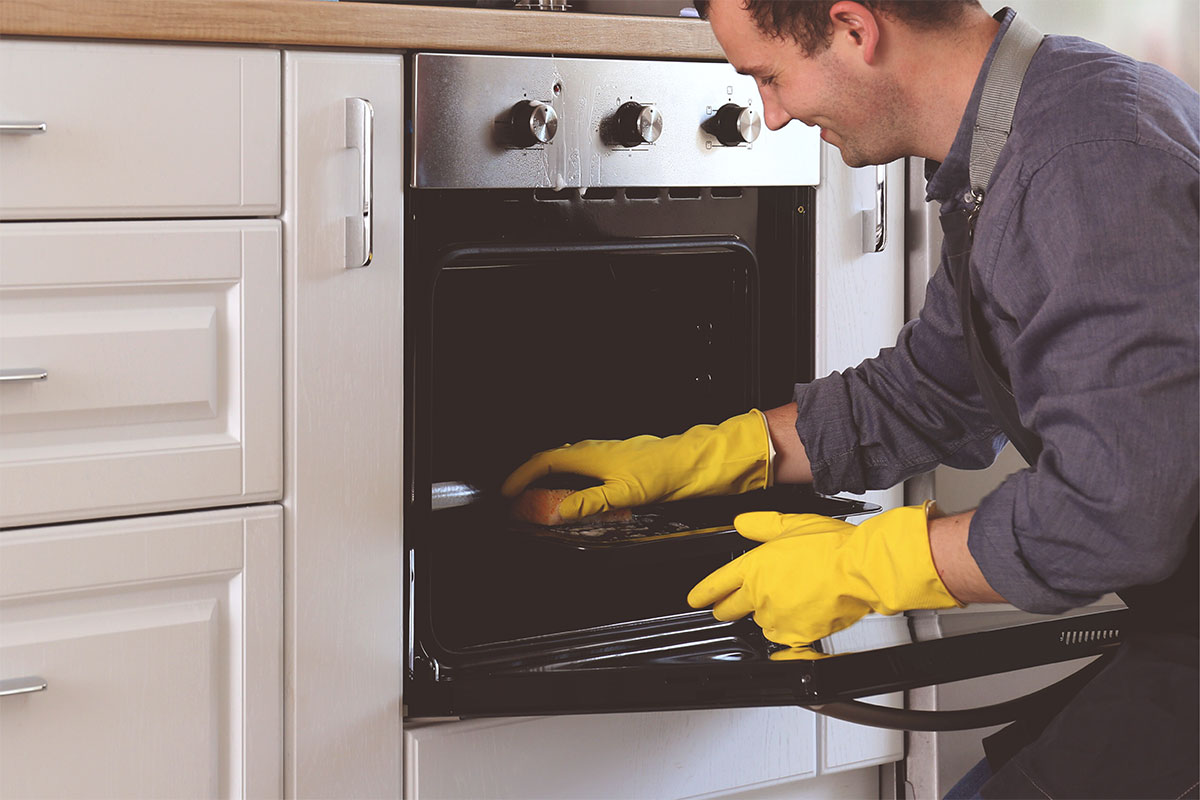 Tackle the oven
When it comes to spring cleaning, the oven can seem like a mammoth job, but it doesn't have to be. You can either blitz it with a high-powered oven cleaner, or alternatively try this home remedy…
Mix ½ cup baking soda with water until it has a spreadable paste consistency. Use a brush to cover the oven interior, racks, and door, and leave it overnight. The next day, mix vinegar and water in a spray bottle and spray as you use a damp cloth to remove the residue. Keep a scraper handy for those stubborn spots.
If you don't yet enjoy the benefits of a natural gas oven, take this time to consider upgrading to the affordable and reliable cooking option that is the vastly preferred choice of so many professional chefs and amateur cooks around the world.
Rejuvenate your chopping boards
If you notice your chopping boards have marks and discolouration that won't come off, never fear. Just sprinkle the board with (yep, you guessed it!) baking soda, then run the cut side of a lemon over the board. This should help remove those annoying stains and smells.
Spruce up your kitchen cabinets, inside and out
If you're wondering what the best way to clean grease off kitchen cabinets is, we've got you covered. Create a cleaning solution with 1 part baking soda, 2 parts warm water and some lemon juice. Add to a spray bottle and spray onto your kitchen cabinet surfaces. Leave for a couple minutes, then use a sponge to gently wipe off the grease.
Rid your fridge of food bacteria and spillage
The first step to cleaning your fridge is to remove everything, all the detachable door shelves and bins, as well as all of your food and condiments. Wash the shelves and bins in warm, soapy water to get rid of food bacteria and spillage. This is the perfect time to sift through those mouldy jars at the back too.
Food absorbs odours so use either an unscented mild cleaner or the homemade baking soda and water mix from the kitchen cabinets to wipe down the inside of your fridge. Dry it, then neatly (or messily, it's your fridge) place your foodstuffs back where you want them.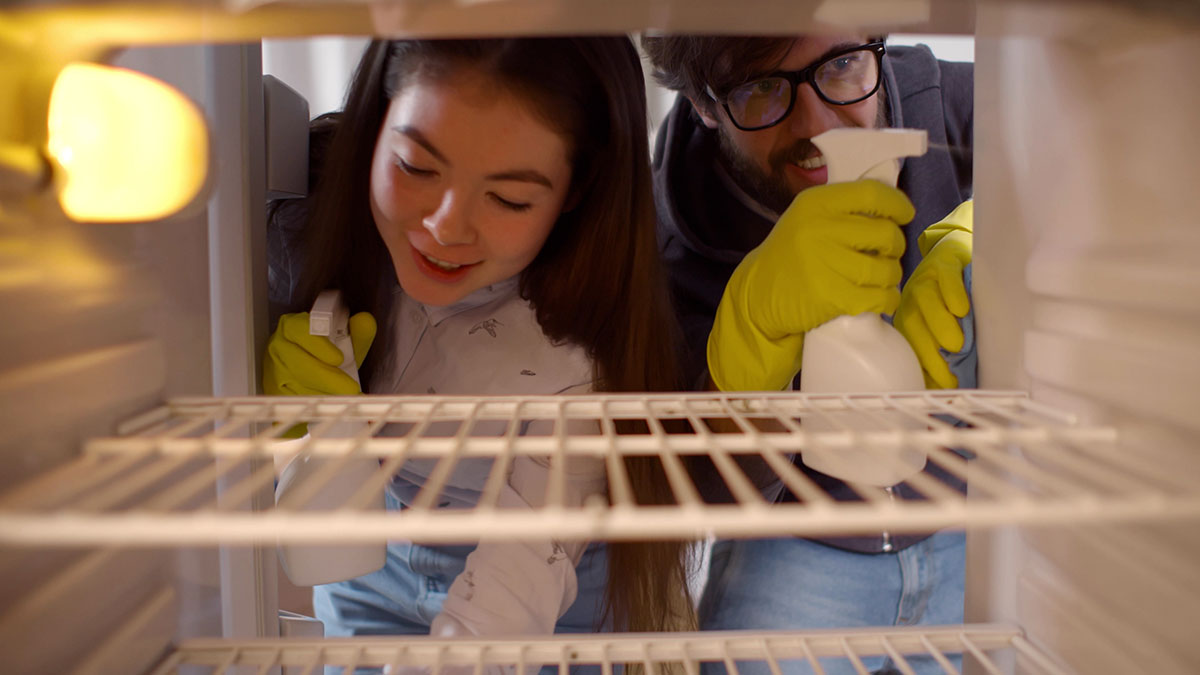 ---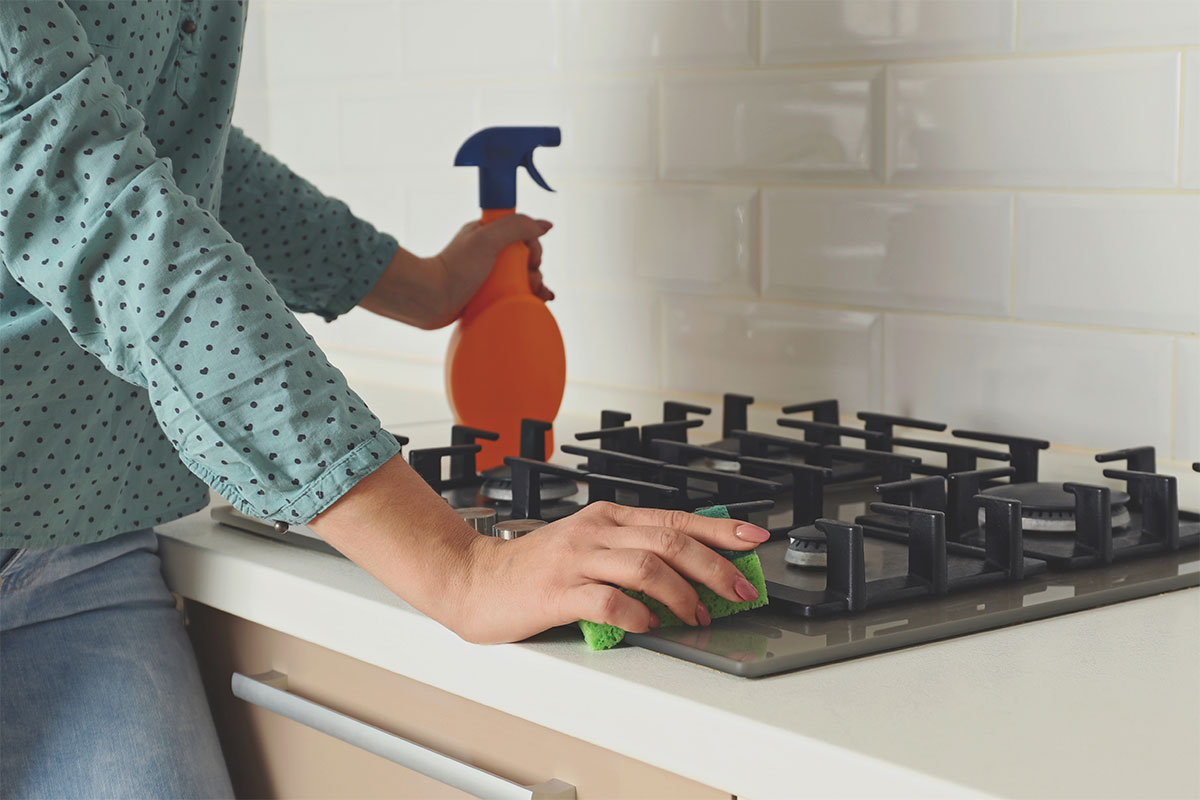 Make your stainless steel stovetop and rangehood sparkle again
Most people agree that natural gas stovetops are better than their non-gas rivals for giving you complete control with an instant and adjustable temperature. But there's a common misconception that gas stove tops are harder to clean than electric ones. The truth is, cleaning them can be an absolute cinch…
A gas stovetop usually has three parts to clean: the grate, burner caps and heads, and stovetop surface. Soap up a non-abrasive (to avoid stripping off any enamel or coating) sponge and gently wash the grates and burners. Then use your surface cleaner, or your baking soda and water mix, to make your stovetop surface dazzle. It's that simple.
Range hood filters should also be kept clean for optimal performance. To do so, soak them in the sink with hot water, some dishwashing liquid and ¼ cup baking soda for 15 minutes, then scrub with a scourer. If they still feel greasy, place the filters into your dishwasher on a high temperature to further remove built-up grease. Leave to dry.
---
Speaking of stovetops, if you don't already use gas, discover the joys of natural gas cooking in your home here, and make the switch today. Or learn more about AGN and natural gas over on our AGN blog.
This is the first in our three-part Spring Cleaning Guide. Read our sections on bedrooms and bathrooms, and other interior spring cleaning here.