We're now well over halfway there with our spring cleaning. Your kitchen, bedrooms and bathrooms should be positively, eye-wateringly glistening. Good job! Now it's time to turn our attention to essential spring cleaning tips for the rest of your house.
This is the third and final part of our Spring Cleaning Guide for your home. Read our sections on how to revitalise your kitchen and rejuvenate your bedroom and bathroom here.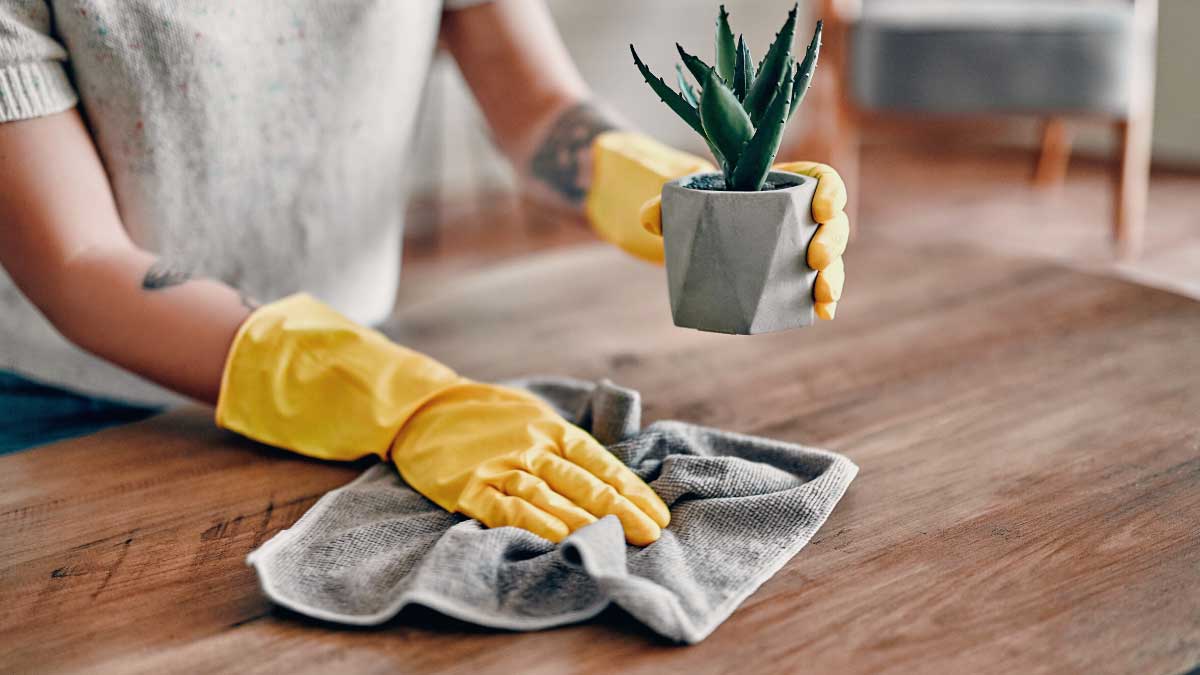 Our rest-of-your-house cleaning list
For these cleaning tasks, you'll want:
Microfibre cloths
Empty spray bottle
Gloves
Vinegar
Broom, rake, dustpan & brush (for the outdoor areas)
Dishwashing liquid
Baking soda
Vacuum cleaner
Some good tunes. May we recommend our in-house Spotify playlist, curated specifically for high energy cleaning.
Declutter your home
For many of us, organising and decluttering our homes acts as a great stress reliever. By reducing our overall mess and creating a cleaner environment around us, we achieve a sense of control and achievement, while also paving the way to a cleaner mind.
There are many ways to go about decluttering. Perhaps the most famous is attributed to Marie Kondo, whose joy-based KonMari method involves imagining your ideal lifestyle, deciding whether to keep objects based on how much joy they bring you, and thanking each object you chuck for the purpose it has served. Decluttering your home may not only transform your space, but maybe even your mind as well.
Check your outdoor heating and hot water systems for weeds and garden litter
It's time to get some fresh air. Grab your sunhat, your trusty broom and rake, and go tidy up your outdoor areas. With the weather improving, you never know when you might spontaneously want to host a big match at yours, or some other outdoor event.
From experience, we know that the outdoor components of your heating and hot water systems can often get overlooked. But weeds and garden litter seem to have some sort of magnetic attraction to these important household fixtures, and can stop them from performing at their best if left unattended. That's why it's so important you tidy and weed around your hot water system, outdoor heaters, outdoor fireplaces and BBQs.
Another great way to ensure your home has consistent, clean, energy-efficient and affordable hot water and heating is by switching to natural gas.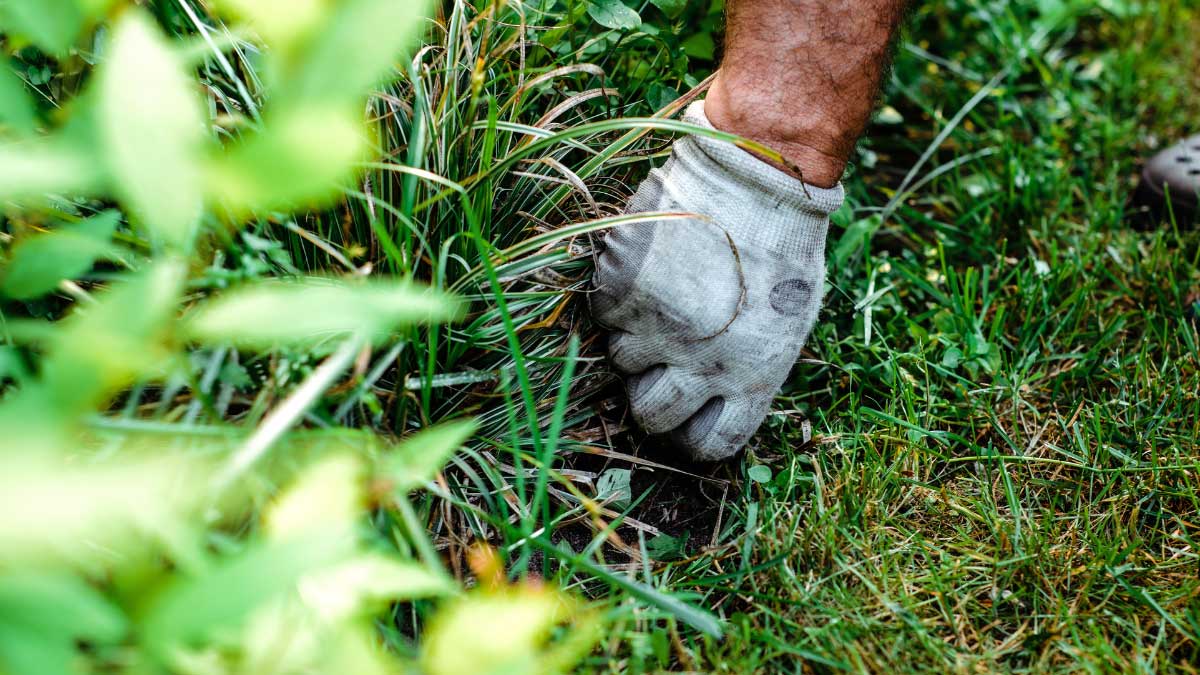 Revitalise those dull curtains and window blinds
Following the damp winter months, spring is a great time to clean your curtains and blinds. Showing them some TLC will not only make your rooms look brighter and more stylish, but also extend their lifespan by keeping dust and allergens at bay and preventing staining and dullness.
Since curtains and blinds are available in so many materials and styles, the cleaning methods vary greatly. Some are best hand washed, others machine washed, some can only be dry cleaned, others steam cleaned without having to even take them down.
Sadly, it'd take a whole blog post (one we may well write in future) to provide details for all the different methods. Until then, we recommend following the manufacturer's instructions and conducting your own research online. We can also recommend shaking or vacuuming your curtains and blinds regularly to remove dust and dirt, so you can avoid having to deep clean them as often.
Check under the couch and couch cushions
What's the best thing you've found under a couch or tucked behind couch cushions? Whatever your answer, you probably agree that it pays to check these areas now and again; you never know what you might find next.
But along with all the potential riches, these couch areas are also known for gathering dust, so take a moment to clear up any mess and give them a good vacuum. If your couch is looking a bit grotty, you may wish to consider deep cleaning it too.
One effective couch deep cleaning method is to use a stiff brush to remove any debris, cover it with baking soda, let it sit for 20 minutes then vacuum the baking soda up. If the marks remain, try using a homemade vinegar and water solution.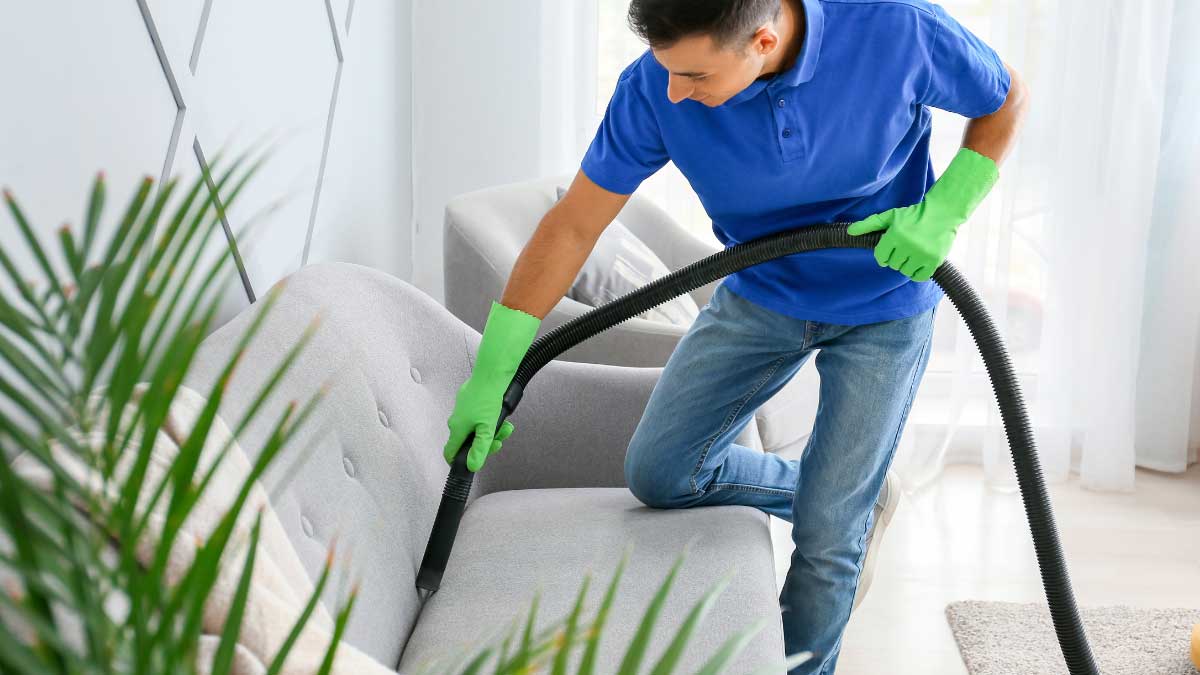 Clean your return vents, heater grilles and gas fireplaces
Pretty much any heating system in your home will have grilles and vents. These are resting grounds for dust and hair and such. Return vents, which suck air in when the system is running, tend to get particularly dusty in a hurry.
Most vents and grilles can be cleaned by simply vacuuming them with the nozzle attachment and/or using a duster. However, if they're grimy, you may also want to unscrew them and soak them in warm soapy water.
Also remember that all types of gas heaters should be serviced a minimum of every two years by a licensed gas fitter. This includes all central heating units, space heaters, wall units, hydronic heating and one of our favourite gas appliances: gas log fires.
Speaking of, if you have a gas fireplace, finish up your spring cleaning by giving it a good clean. Before you do, make sure you've turned the gas off. Then inspect and brush away any dirt, cobwebs or debris, including in the vent holes, and clean the glass and metal. You may have to disassemble it a bit. Just always follow the manufacturer's instructions.
All done! Now it's time to kick back and relax. If you're looking for some reading material, learn why so many other Aussies are getting their homes connected to natural gas here. Or find out more about AGN, and the many benefits of natural gas, over on our blog.