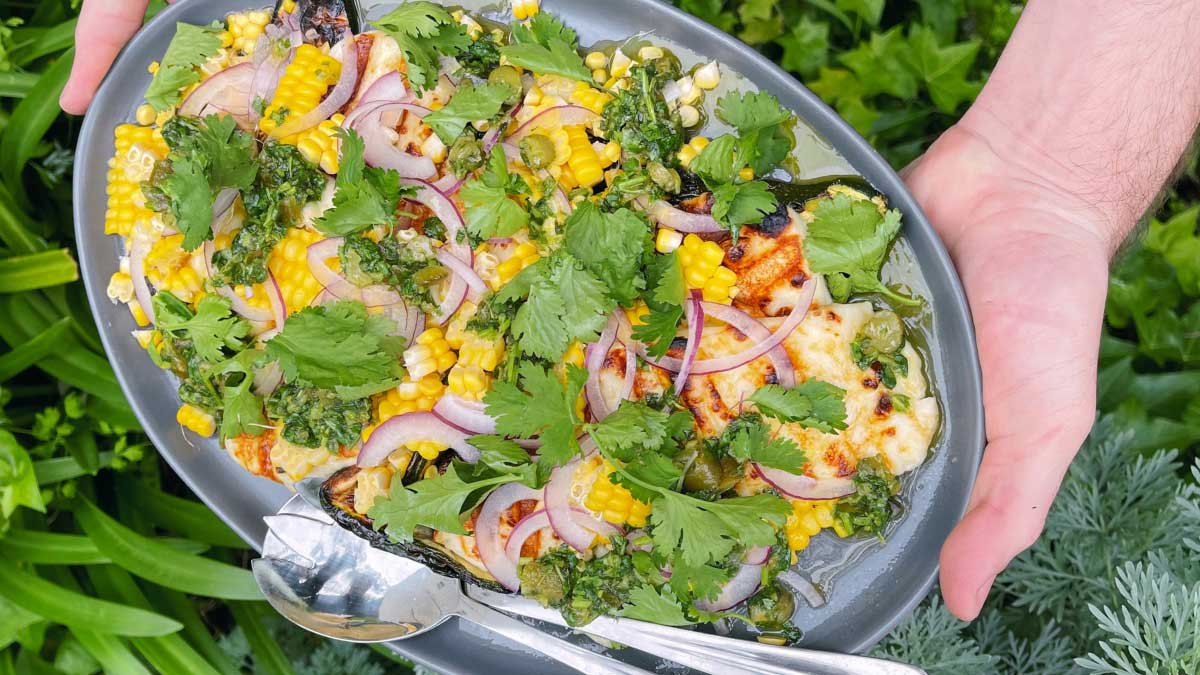 What's better than cheese? Melted, grilled cheese! Added to a bed of charred corn and this mouth-watering dish is a winner.
Curious to see what cooking on a 100% renewable hydrogen gas BBQ looks like? Watch the video below of Callum preparing this recipe – and yes, cooking with hydrogen is exactly the same as cooking with a regular natural gas BBQ.
Callum Hann cooks with 100% renewable gas: Haloumi & charred corn with jalapeno salsa verde
Ingredients: (Serves 4)
2 tablespoons jalapenos
2 tablespoons cornichons
½ bunch of coriander
juice of 2 limes
2 tablespoons olive oil, plus 1 tablespoon extra
pinch of salt
4 corn cobs
1 zucchini, cut into ½ cm strips
400g haloumi, sliced thinly
½ red onion, finely sliced
Method:
1. Roughly chop jalapenos, cornichons and coriander together on a chopping board. Transfer to a small bowl and stir through lime juice and two tablespoons oil. Season with a pinch of salt, then set aside.
2. Heat a bbq medium-high heat. Add corn cobs. Cook for 10-15 minutes, turning occasionally, or until corn husks are very dark. Meanwhile toss zucchini and haloumi with remaining 1 tablespoon olive oil and place on bbq. Cook until golden and tender.
3. Remove husks from corn and slice off kernels. Place onto a serving plate with zucchini, haloumi and salsa verde. Serve topped with red onion and extra coriander leaves.
4. Divide salad between four serving plates, and top with marinated lamb chops. Spoon over any leftover marinade then serve.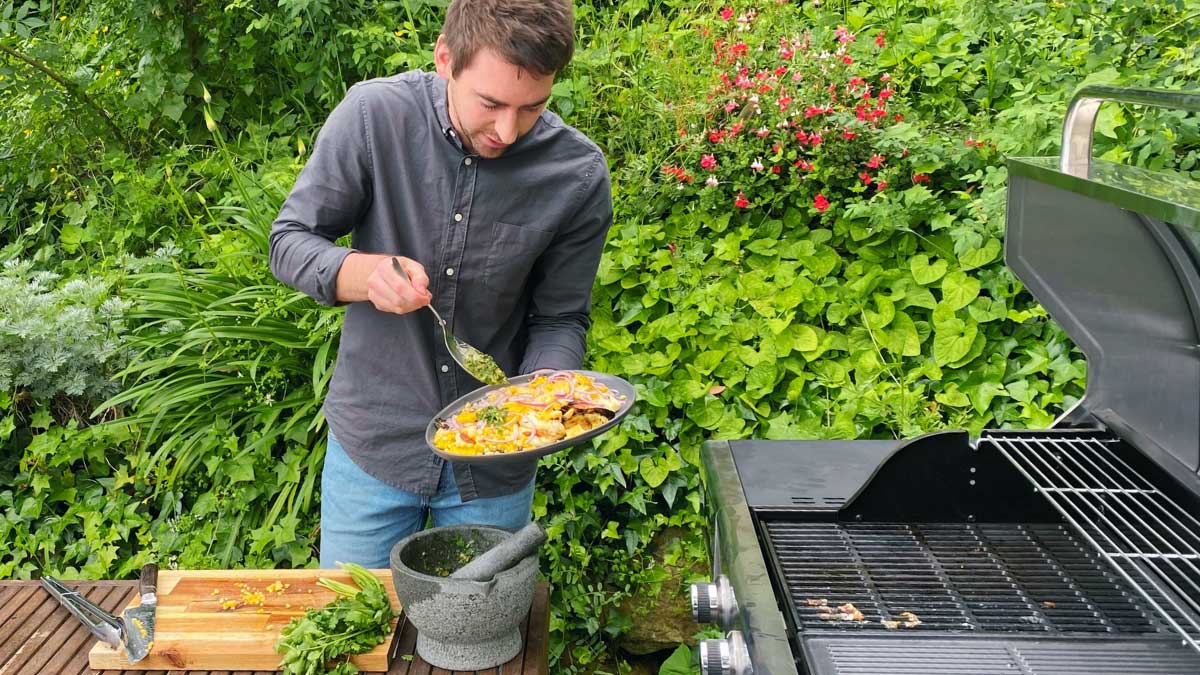 At AGN we are committed to reducing carbon emissions in the gas network and to achieve this we are transitioning to 100% renewable gas; this means you can keep enjoying gas for cooking, heating and hot water as you do today. Want to learn more about renewable gas? Visit Renewable gas. Change for Good.
Looking for more BBQ inspiration? Check out Callum's
pork za'atar
,
grilled Lamb
and
cajun salmon
recipes.